'Trans-black' activist Rachel Dolezal facing 15yrs in prison for fraud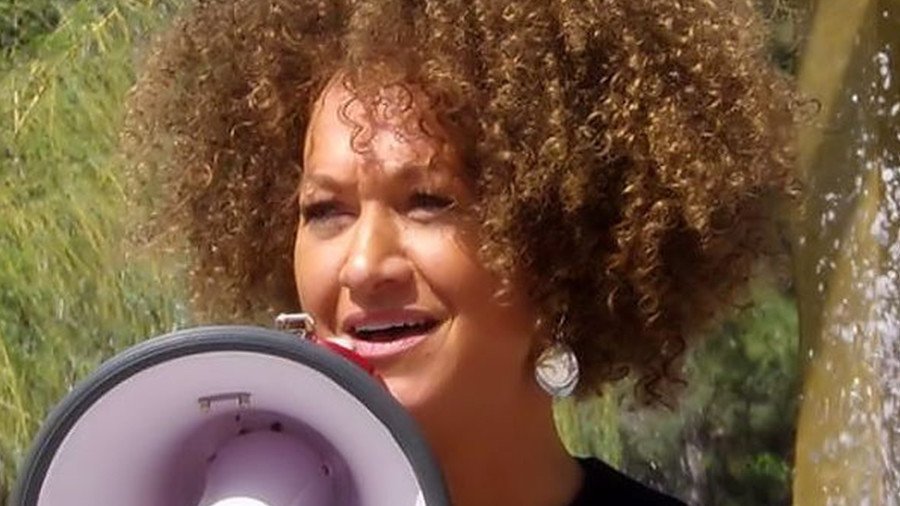 Rachel Dolezal, the white activist, author and entrepreneur who famously 'self-identified' as black and eventually became the subject of a Netflix documentary, is now facing up to 15 years in prison for welfare fraud.
Dolezal is charged with: theft by welfare fraud of $8,847 allegedly stolen between August 2015 through November 2017, perjury and making false claims to receive public assistance. Dolezal reportedly received $8,747 in food assistance and $100 in childcare benefits according KHQ-TV, a local NBC affiliate, reported. She allegedly reported that her only income was from child support payments (she is a mother of three) which amounted to less than $500 per month, which was contradicted by her bank records that were subpoenaed by state officials.
"The state of Washington seeks prosecution and restitution in this matter. In addition, the Department requests Nkechi Diallo (formerly Dolezal) be disqualified from receiving Food Assistance for at least a 12-month period for breaking a Food Assistance rule on purpose. This is known as an Intentional Program Violation," court documents read as cited by KHQ-TV.
An investigator at the Department of Social and Health Services (DSHS) Fraud office heard that Diallo had recently published a book 'In Full Color,' in a deal reportedly worth between $10,000 to $20,000. She was also the subject of a Netflix documentary entitled, 'The Rachel Divide.'
She was the former leader of the Spokane, Washington chapter of the National Association for the Advancement of Colored People (NAACP), until June 2015 when she resigned after her parents told the media that she was white. She was subsequently dismissed from her position on a police ombudsman commission and from her job as a university lecturer.
Dolezal legally changed her name to Nkechi Diallo in the wake of the 'trans-racial' scandal. Fraud investigators noticed $83,924 paid into her bank account in several monthly installments between August 2015 and September 2017. Diallo had failed to report income earned through speaking engagements, soap-making, doll-making, and the sale of her art via her website. Diallo did, however, report a one-time job in October 2017 for which she earned $20,000.
If you like this story, share it with a friend!
You can share this story on social media: