Send us your nudes: Facebook's bizarre strategy for fighting revenge porn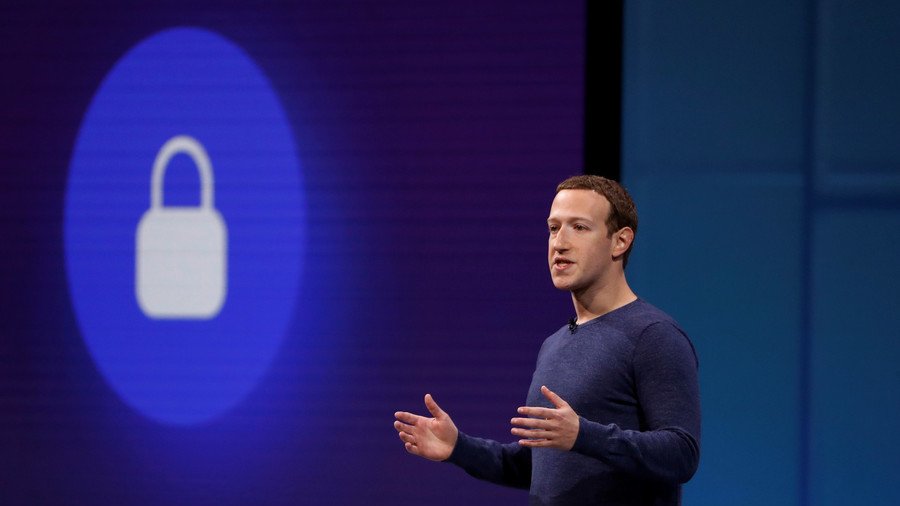 In a bid to combat online revenge porn, Facebook is now asking any worried users to send naked pictures of themselves to the social network to prevent them being shared publicly elsewhere on the company's various platforms.
The measure would constitute a huge leap of faith by users to trust Facebook with their most intimate information. The company is still dealing with the repercussions of the Cambridge Analytica user data scandal.
READ MORE: EU Parliament grills Zuckerberg – but Facebook CEO slips away without giving solid answers
"We're now partnering with safety organizations on a way for people to securely submit photos they fear will be shared without their consent, so we can block them from being uploaded to Facebook, Instagram and Messenger," Facebook's Global Head of Safety Antigone Davis said in an online statement Tuesday.
Facebook began testing its revenge porn prevention system in Australia last year, but is now extending it to the US, UK, and Canada. Similar technology is used to stop the promulgation of child pornography and abuse imagery online. In the UK, Facebook will partner with The Revenge Porn Helpline for the experimental scheme. The UK's Revenge Porn Hotline received over 1,000 reports in 2017, up from 500 just two years previously.
If Facebook users wish to participate in the trial or think they may already be a victim of revenge porn, they can contact the Revenge Porn Helpline who will, in turn, liaise with Facebook. According to the company, its staff will then send concerned users a private link where they can upload the naked photo of themselves.
Uploaded photos will only be seen by "a very small group of about five specially trained reviewers" on Facebook's Community Operations Safety Team who will give the image a digital fingerprint using a scrambling method called hashing. The image will then be stored on a database, according to Newsbeat.
Under the project, if anyone else tries to upload the same image to Facebook, Instagram, or Messenger, it will be blocked instantly. The system, however, appears only to work if someone attempts to upload an undoctored version of the same image that was earlier provided to Facebook.
Like this story? Share it with a friend!
You can share this story on social media: