Yesn't? Latest social media craze sees people call for 'No' to be scrapped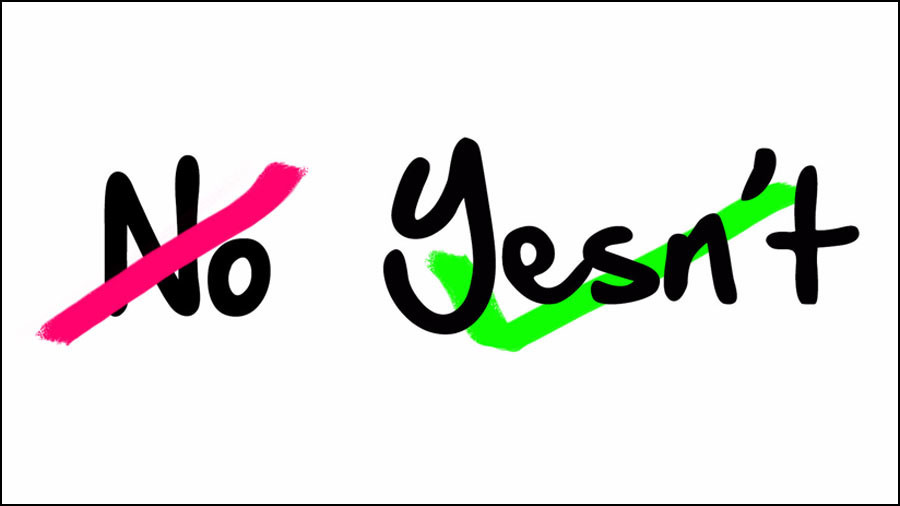 More than 30,000 people have signed a petition to change the word 'No' in the dictionary to 'Yesn't,' in what appears to be the latest online craze following the 'Yanny and Laurel' debate.
The reason behind it is unclear but the petition has since gone viral and effectively asks signatories to agree to speaking child-like gibberish.
READ MORE: Yanny or Laurel? Internet divided over infuriating audio (POLL)
"Change the word 'No' in the English language to 'Yesn't,'" reads the Chang.org petition, which was set up by UK resident Ewan Maloney. Reaction to the cause has been mixed, however, with some folks in full agreement and others not so much.
Dictionary.com has added the phrase to its slang section, describing it as a "negative used to express dissent or an unwillingness to do something."
READ MORE: Yanny or Laurel? Trump weighs in on raging internet debate (VIDEO)
"It is another (or better) way of saying 'No,'" it adds.
Meanwhile, American publisher Merriam Webster has chimed in on the debate, indicating that it will consider recognizing the bizarre word in its dictionary.
Think your friends would be interested? Share this story!
You can share this story on social media: