Open crematorium furnace sends human ashes up into California skies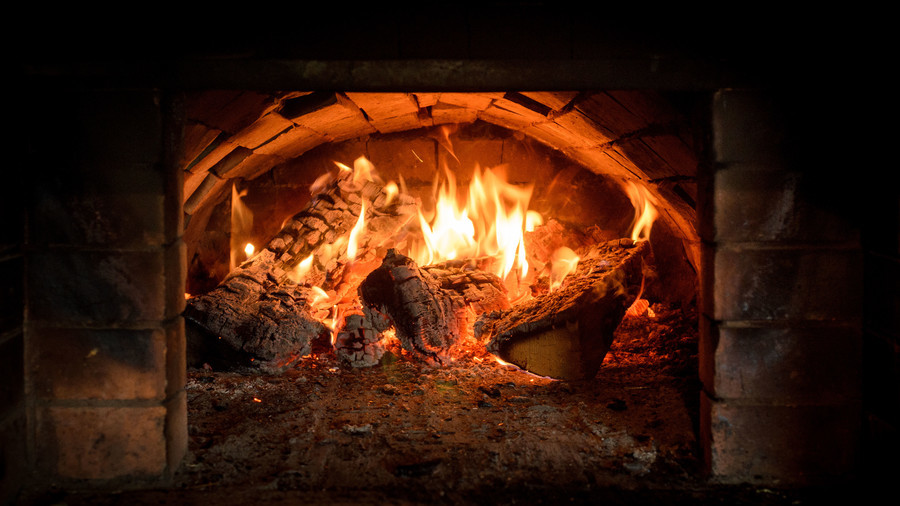 Foul-smelling black smoke was seen billowing from the doors and chimney of a crematorium in south San Diego County on Thursday. Firefighters who arrived at the scene found the oven's door had not been shut.
Fire brigades responded to the alarm at the Cortez Family Crematorium near National City in southwestern San Diego County California, which went off around 12:15 pm local time. Fortunately, the building did not go up in flames, as heat sensors triggered extinguishers that sprinkled water all over the place.
The photos by KGTV, an ABC News affiliate in California, show firefighters entering the building filled with heavy smoke. Officials say that, contrary to the appropriate guidelines, the oven's door at the facility was not properly sealed.
Human remains were in the column of flames and ashes rising from the chimney, National City Fire Captain Brian Krebs said. The pillar of smoke reportedly moved towards a residential area where several shopping malls, including Walmart, are located. A crematorium employee, however, disputed the fire chief's account of the events, telling 10News that the release of human ashes was impossible. He did not elaborate as to why.
There was no health hazard from the smoke, authorities assured. The incident caused a brief shutdown of the crematorium, which restarted operation on Thursday afternoon.
Last year, a crematorium in Cincinnati, Ohio, caught fire after the cremation of an "overly obese" body raised the temperature in one of the units due to the excessive heat created by a large amount of fat burning.
A similar incident in a crematorium in Richmond, Virginia, in 2014 took three fire crews to put out the blaze after an 800 pound (360 kg) body was put in the cremation oven.