Newly-released Pentagon report says Pyongyang sees nukes as key to its survival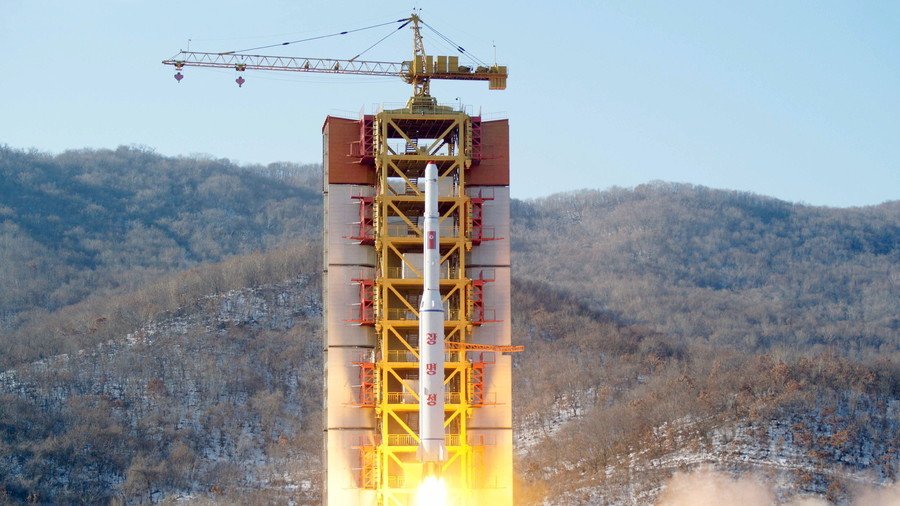 With uncertainty surrounding the summit between Donald Trump and North Korean leader Kim Jong-un, the Pentagon has pulled a trump card, releasing a February report that finds no reason for Kim to abandon nuclear weapons.
The DOD's report on 'Military and Security Developments Involving the Democratic People's Republic of Korea' draws on data obtained before December 15, meaning it neither reflects the Olympics charm offensive of the Kim government, nor the historic intra-Korean talks, nor US President Donald Trump's acceptance of the invitation to a summit with the North Korean leader.
The report, compiled in February, was submitted to Congress in April. Last week, Bloomberg cited excerpts.
While the published report did not provide any new insights due to its reliance on largely outdated data, its timing could have hardly come at a more crucial moment for the fate of the meeting between the US and North Korean leaders, which had already been up in the air.
In its conclusions, the Pentagon does not even consider the possibility that North Korea might want to get rid of its nukes, arguing that it "portrays nuclear weapons as its most effective way to deter the threat it claims from the United States and its allies." The report also says that Pyongyang could continue to build up its nuclear deterrent to the point that it will untie its hands for "aggression or coercion against its neighbors."
The report also claims that Pyongyang's "overriding strategic goal is to ensure the Kim family's perpetual rule of North Korea," and that it seeks to gain "international recognition and acceptance as a nuclear state" as well as "possessing a viable nuclear strike capability" to achieve that ultimate objective.
It came ahead of the shutdown of North Korea's only nuclear test site, which was used for all six of the reclusive nation's nuclear tests. The site was dismantled in the presence of international media, including from Western nations and Russia on Thursday. Kim reiterated his commitment to a complete denuclearization of the Korean Peninsula during milestone talks with his South Korean counterpart in the Demilitarized Zone in April.
Since agreeing to the potentially groundbreaking summit, President Trump has heaped praise on Kim, calling him "very honorable," as opposed to "little rocket man on a suicide mission." He has, however, recently hinted that the summit might be delayed.
"If it doesn't happen, maybe it will happen later. It may not work out for June 12," Trump said following a meeting with his South Korean counterpart, Moon Jae-in at the White House on Tuesday. Confirming that he agreed to make a guarantee of safety to Kim, Trump said that if they strike a deal in Singapore, the North Korean strongman "will be extremely happy" and will be able to "make North Korea great," as the US, South Korea, China, and Japan will be prepared to invest in its economy.
The fate of the much-anticipated meeting finally became clear after the White House released a statement later on Thursday. A letter, signed by Trump, clarified that the summit will not take place at all due to "anger and open hostility" expressed by Kim.
"The world, and North Korea in particular, has lost a great opportunity for lasting peace," the letter reads, adding that it is "a truly sad moment in history."
Think your friends would be interested? Share this story!
You can share this story on social media: