40% of US citizens above poverty line struggle to make ends meet – study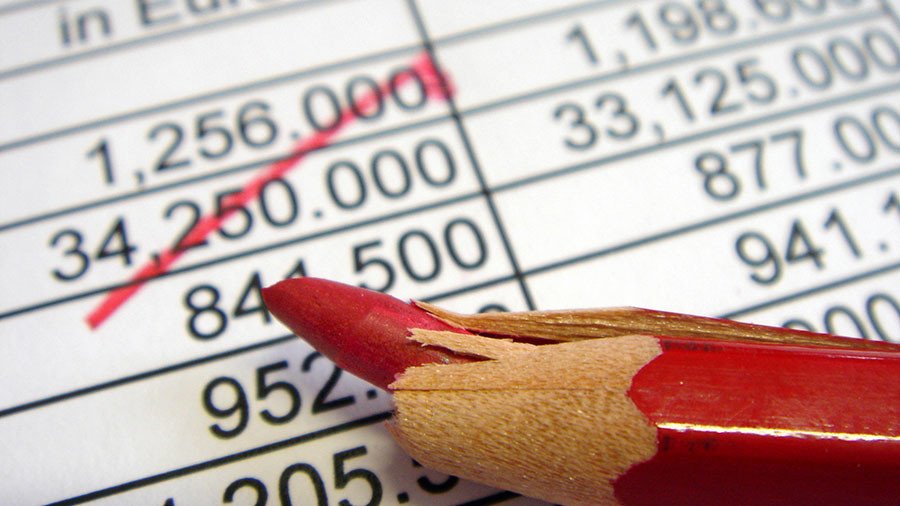 A new study reveals that more than 40 percent of American citizens who live above the official poverty line are still unable to afford middle-class basics including cell phones and transport.
The study, conducted by United Way ALICE (Asset Limited, Income Constrained, Employed) Project and exclusively obtained by Axios, found that an overwhelmingly large group of US households were virtually struggling to make ends meet.
According to the study, two-thirds of US citizens were earning less than $20 an hour in 2016. As a result, a large band of US households sit uncomfortably just above the poverty line – but still struggle to pay for everyday expenses. The list of the basics found to be out of reach included rent, transportation, childcare and cellphones.
Based on 2016 data, the study, which will be released in full on Thursday, claims that up to 34.7 million households fall into the category of those unable to afford middle-class basics. Meanwhile, a further 16.1 million were said to dwell in a state of actual poverty. The figures indicate that the overall number of those "in need" would hit 51 million, the study suggests.
Despite shockingly high nationwide numbers, poverty was not evenly spread in all states. While North Dakota was revealed to have the lowest proportion of households in need (at 32 percent), California, Hawaii and New Mexico appeared to be tied for the highest, at almost half of all those states' households (49 percent).
Regardless of the state-by-state disparity of the proportion living in poverty, the reality of social divisions is "shocking," ALICE project director Stephanie Hoopes said of the findings. "It's a magnitude of financial hardship that we haven't been able to capture until now."
Axios suggests that the project highlights the sheer scale of a so-called 'economically forgotten' class who essentially perceive themselves as victims of capitalism, and for whom this is a major political influence.
Like this story? Share it with a friend!
You can share this story on social media: