Trump accuses 'disgraced' John Brennan of 'political hit job' in morning tweetstorm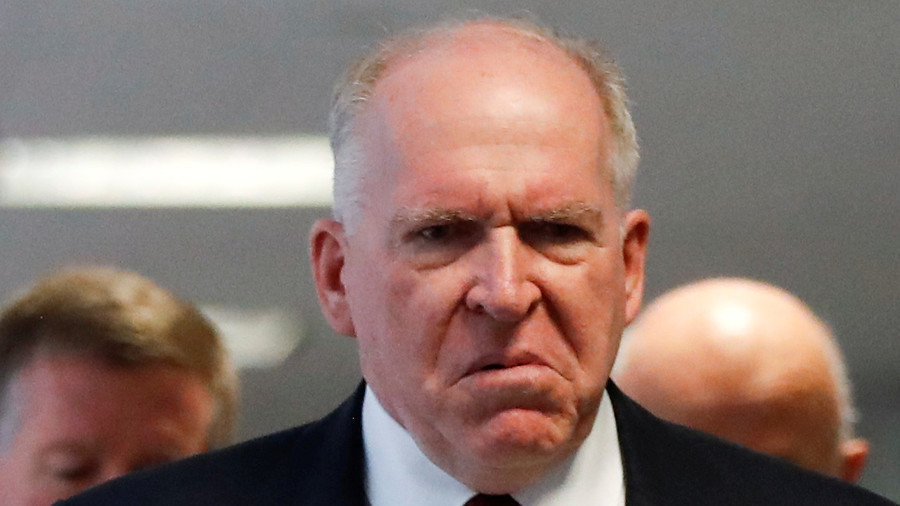 US President Donald Trump has lashed out at former CIA Director John Brennan, accusing him of leading an effort to frame him for collusion with Russia during the 2016 presidential campaign.
Quoting former secret service agent Dan Bongino, Trump tweeted that Brennan had "disgraced himself" and disgraced "the entire Intelligence Community." Bongino lashed out at Brennan earlier Monday on Fox News morning show 'Fox & Friends'.
"John Brennan is panicking. He has disgraced himself, he has disgraced the Country, he has disgraced the entire Intelligence Community. He is the one man who is largely responsible for the destruction of American's faith in the Intelligence Community and in some people at the....

— Donald J. Trump (@realDonaldTrump) May 21, 2018
The series of tweets came in response to recent reports that the FBI had planted informants within Trump's campaign to weed out any information about its alleged links with Russia and Russian officials.

Trump has accused Brennan of being behind the "entire debacle" related to the investigation into alleged collusion and said it was now known that Brennan had "detailed knowledge" of the infamous 'Steele dossier' which has been used as a major piece of evidence against Trump, despite being littered with unverifiable claims.
....top of the FBI. Brennan started this entire debacle about President Trump. We now know that Brennan had detailed knowledge of the (phony) Dossier...he knows about the Dossier, he denies knowledge of the Dossier, he briefs the Gang of 8 on the Hill about the Dossier, which....

— Donald J. Trump (@realDonaldTrump) May 21, 2018
"It is that simple," Trump wrote. "This guy [Brennan] is the genesis of this whole Debacle. This was a Political hit job, this was not an Intelligence Investigation. Brennan has disgraced himself, he's worried about staying out of Jail."

Trump had previously tweeted that he would order an investigation into whether the FBI or the Department of Justice had infiltrated his 2016 campaign in an effort to monitor its contacts with Russia, and specifically whether "any such demands or requests" were made by the administration of former President Barack Obama.

Last week, reports in the New York Times and Washington Post revealed that spy Stefan Halper had been charged with finding compromising information on Trump campaign associates in the summer of 2016 in an operation codenamed Crossfire Hurricane.
Responding to Trump's earlier claims that the Obama administration could have been spying on his campaign, former Director of National Intelligence James Clapper said that the president's claim was "hyperbole" but added that if it was true, it would be a "good thing."