Pentagon contractor transported explosive-laden drone on commercial flight, lawsuit claims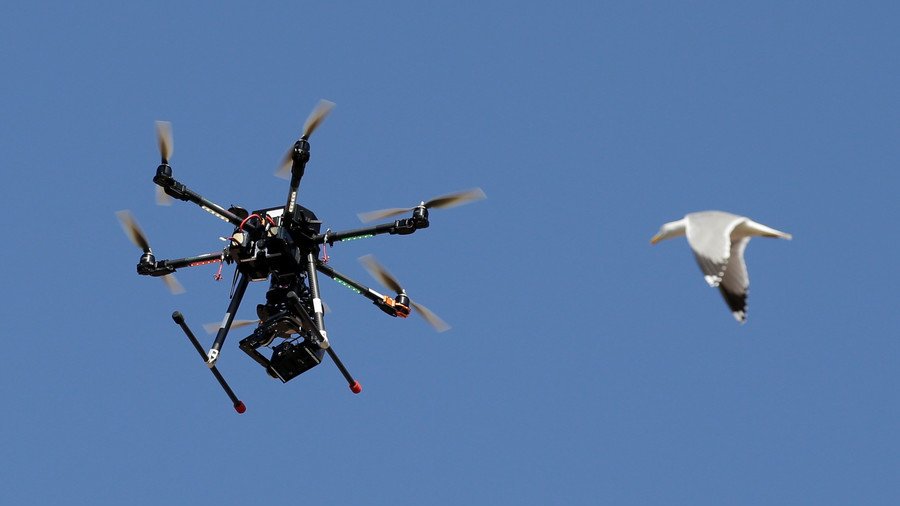 A former employee of a company that works closely with the Pentagon has filed a lawsuit claiming he was terminated from his job after reporting that the firm had transported a drone rigged with explosives on a commercial flight.
Mark Anderson, who headed up security efforts for California-based AeroVironment's government programs, says that he was fired after reporting to the Defense Department that his firm had transported an explosive-laden drone in a carry-on bag. The Delta Airlines flight from Salt Lake City to Los Angeles had 230 passengers on board, the lawsuit states.
AeroVironment is heavily reliant upon US government contracts. According to the company's most recent annual report, 55 percent of AeroVironment's business comes from contractor or subcontractor work for government agencies, with 37 percent of its revenue coming from the Defense Department.
After reporting the incident in May 2015 to the Pentagon, Anderson claims that he was censured, stripped of various responsibilities and ultimately terminated without severance. Anderson's lawsuit claims that the company's CEO pressured employees to mislead the government about ongoing security violations and mishandling of top-secret information. Anderson also claims that company lawyers "made an effort to threaten him" and that he was fired in retaliation for his whistleblowing activities.
A spokesperson for AeroVironment told Bloomberg News in an email that the company "believes the complaint contains baseless legal claims that are without merit," emphasizing the firm's "commitment to conducting its business with the highest standards of ethics, safety and integrity."
According Aurelius Value, which specializes in researching publicly traded companies suspected of deceiving investors, 56 senior employees and executives have left AeroVironment since the inception of the alleged drone-bomb cover-up.
$AVAV staffers allegedly transported live bombs on a commercial Delta Airlines $DAL flight in 2015. According to the whistleblower suit, this risked "the lives of approximately 230 passengers and innumerable civilians" pic.twitter.com/nwrp7s5WBm

— Aurelius (@AureliusValue) May 17, 2018
Allegations of wrongful termination aside, Anderson's lawsuit also raises serious security questions. A Delta spokesman contacted by Bloomberg made no immediate comment.
Like this story? Share it with a friend!
You can share this story on social media: