Twitter to de-rank 'trolls,' provokes conservative anger over 'censorship'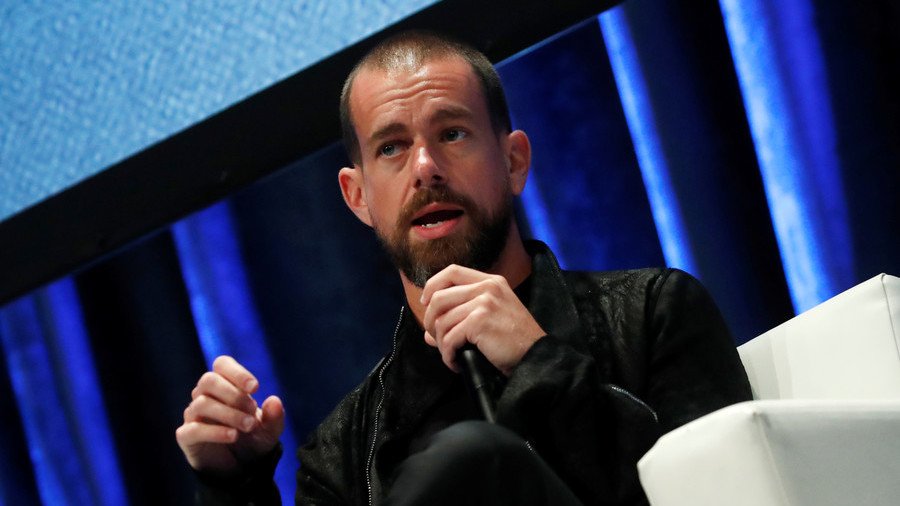 Twitter's announcement that it will limit the visibility of tweets from what it calls 'troll accounts' was met with anger by conservatives and free-speech advocates, who see it as another turn of the screw towards censorship.
The platform's new policy was revealed in a blog post on Tuesday, which promises to make sweeping changes to the way conversations work. Twitter will use algorithms to analyze not just the content of individual tweets, but the way users behave in general. If the system deems a user's online behavior unfair, their tweets will be ranked lower in threads or hidden altogether.
In deciding who to de-rank, Twitter will analyze whether a user tweets at large numbers of accounts, how many reports an account has against it, whether several accounts are created from the one IP address, and whether an account is closely related to another that has already violated its terms of service.
"Twitrer [sic] says it will start hiding tweets from those accounts that have the most reports against them. What! No investigation? Good news for the Pentagon funded full time sock puppet social media unit," tweeted Christine Assange, mother of WikiLeaks founder Julian Assange.
The announcement provoked outrage from users, many of whom have already been punished by Twitter for terms of service violations.
Twitter claims its latest clampdown is aimed at promoting "healthy" conversations and cutting down on spam and abuse. In testing, the company said that the changes led to an 8 percent drop in abuse reports in discussion threads.
However, as accounts associated with terms of service violators will be suppressed, the question of what exactly constitutes a violation is one that has been repeatedly raised by conservatives.
In 2016, gay conservative provocateur Milo Yiannopoulos was permanently banned from Twitter after allegedly leading a harassment campaign against 'Ghostbusters' actress Leslie Jones.
Yiannopoulos denied the accusation, and claimed that he could not be responsible for the actions of his followers.
More recently, British far-right activist Tommy Robinson found himself banned from the platform this March, after one of his tweets that read "Islam promotes killing people" was deemed 'hateful content.'
Twitter's content policy forbids users from making attacks based on race, religion, ethnicity, and similar areas, but conservatives say that the rules are being unfairly applied to them. In the case of Yiannopoulos' ban, Twitter did not investigate an alleged harassment campaign led by Jones herself the same month. In the case of Robinson, his fans argued that Twitter targeted him for his anti-Islam views while ignoring accounts with anti-Christian or anti-white views.
Inside Twitter, an undercover investigation by right-wing watchdog Project Veritas sought to document the company's alleged left-wing bias. On camera, software engineer Abhinov Vadrevu said that the company uses so-called 'shadow bans' to censor content it disagrees with.
"One strategy is to shadow ban so you have ultimate control," he said. "The idea of a shadow ban is that you ban someone but they don't know they've been banned, because they keep posting and no one sees their content." When asked whether algorithms would target conservative or liberal users, another software engineer said that the "majority of [them] are for Republicans."
Twitter is not the only social media platform to embrace algorithm-driven content policing lately. Earlier this month, Facebook announced that it would rank news sources by "trustworthiness," promoting or suppressing content based on this criterion. In order to better understand how to do this, Facebook enlisted the help of an array of third-party 'fact checkers,' drawn from predominantly left-leaning media outlets. Content will also be policed by artificial-intelligence programs designed to pre-emptively weed out false information and propaganda.
With the threat of increased thought-policing looming, the right-wing Media Research Center together with 18 other conservative organizations launched a new and permanent coalition this week, Conservatives Against Online Censorship. The coalition is calling for social media companies to clarify their definitions of 'hate speech,' and to allow users full expression of their First Amendment rights.
"Meaningful debate only happens when both sides are given equal footing. Freedom of speech, regardless of ideological leaning, is something Americans hold dear," Media Research Center President Brent Bozell said in a statement. "Facebook, Twitter and all other social media companies must acknowledge this and work to rectify these concerns unless they want to lose all credibility with the conservative movement."
Meanwhile, Twitter CEO Jack Dorsey promised that his latest content-policing initiative is just the beginning of a wider shift in policy. "Directionally, it does point to probably our biggest impact change," he said. "This is a step, but we can see this going quite far."
For now, the company's new behaviour filters will be optional, but enabled by default. Users will be able to turn them off by toggling 'show everything' in search. The changes will be rolled out this week.
You can share this story on social media: