Public outrage as top Baltimore cop charged with tax evasion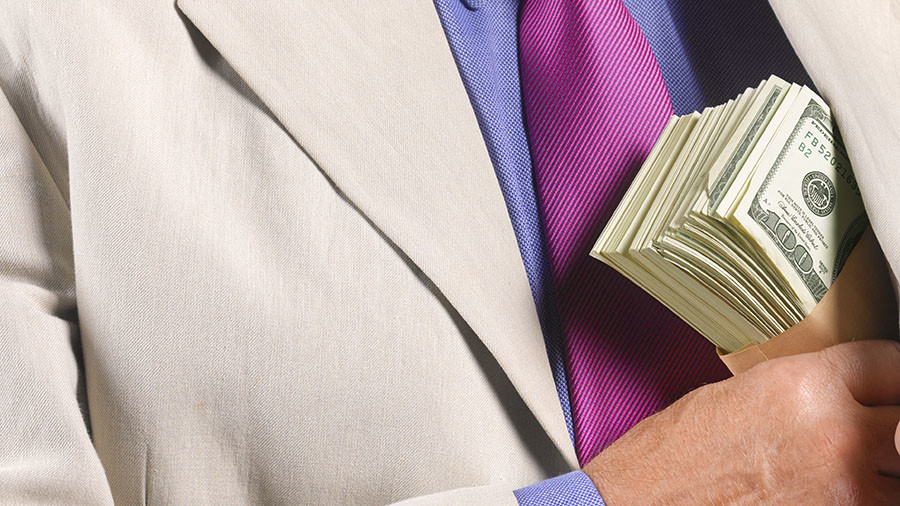 The resignation of the Baltimore Police Commissioner, charged by federal prosecutors for failing to file federal tax returns, has sparked fierce public debate over how the issue has been handled and the mayor's credibility.
The 53-year-old commissioner, Darryl De Sousa, left the office after a mere four months into the job. De Sousa was suspended last Friday after a federal investigation revealed that he had willfully failed to file federal tax returns for 2013, 2014 and 2015. Charged with misdemeanors, De Sousa is looking at maximum of up to one year in prison and a $25,000 fine for each of the three years when he didn't file.
On Tuesday, Baltimore Mayor, Catherine E. Pugh, confirmed the resignation in a statement, where she wanted "to reassure all Baltimoreans that this development in no way alters our strategic efforts to reduce crime by addressing its root causes in our most neglected neighborhoods." A new interim police commissioner was appointed to cover the position while the city searches for a permanent replacement.
When the news about De Sousa's tax affairs broke last week, the former police commissioner issued a statement, where he admitted that there was "no excuse" for failing "to fulfill obligations as a citizen and public official." He explained the only reason he could give for his unpardonable misdemeanor was failure "to sufficiently prioritize personal affairs".
However, despite the ex-commissioner's own admission of the wrongdoing, Mayor Catherine E. Pugh initially decided to place him on suspension with pay instead of firing him. In her statement issued on May 11 she praised De Sousa for implementing "innovative crime disruption" and for being an "effective leader of the Police Department".
The day before that the Baltimore Mayor backed De Sousa, claiming that "he made a mistake" in not filing his taxes, while she added that she had "full confidence in him and his capacity as Commissioner of the Baltimore Police Department." Pugh's stance prompted serious concerns about the city mayor's credibility and her decision to let the Baltimore's police force be led by a person under federal prosecution.
After federal charges were unsealed, there was harsh criticism of both De Sousa and Mayor Pugh, who was slammed for her poor judgement calls. "You can also blame the city council. They selected him without properly vetting him," said one of the users.
Some of the outraged Twitter users suggested that, after this failure, the Mayor should think about quitting as well.
The resignation also prompted discussion about whether a woman would be a better fit for the commissioner job. "Baltimore has always had male commissioners," said investigative reporter Jayne Miller.
However, most users agreed that the commissioner was supposed to be chosen based on their experience and qualifications - regardless of sex.
"How about someone who can pass a basic background check," one of the comments said.
Many defined De Sousa's conduct as "unforgivable", as they insisted that if any other citizen failed to file, "they would be on their way to jail".
With a population of about 600,000 people, Baltimore is one of the most adverse places in the US. The city has been struggling with high violent crime rate, that in 2017 reached 343 killings and brought the annual homicide rate to a new high.
De Sousa was appointed Baltimore's chief cop in January this year after his predecessor, Kevin Davis, had been fired by the current mayor due to his inability to stem the surge of violent crime after the 2015 Baltimore Riots. "Impatient" for a change, Pugh appointed Darryl De Sousa, a New York City native who moved to Baltimore in 1983.
If you like this story, share it with a friend!
You can share this story on social media: