US may sanction EU companies who trade with Iran - Bolton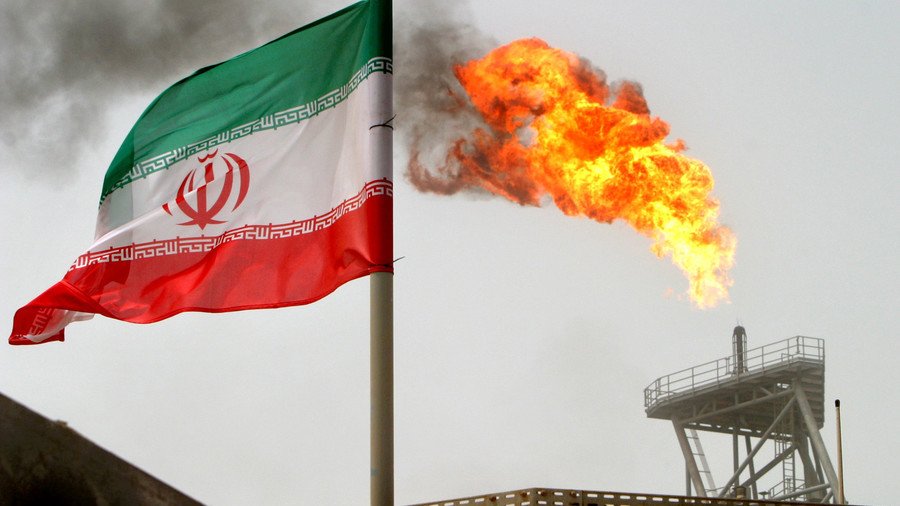 US National Security Advisor John Bolton has said the US could sanction European companies that continue to trade with Iran following the Trump administration's decision to withdraw from the Iran deal.
READ MORE: Iranians burn Trump's effigies, US flags at protests against nuclear deal withdrawal (PHOTO, VIDEO)
Bolton made the remarks during an appearance on CNN's State of the Union Sunday. Asked if Trump would hit the EU with sanctions for continuing to deal with Iran, Bolton said: "It's possible. It depends on the conduct of other governments."
.@jaketapper: "Is the US going to impose sanctions on European companies that continue to do business with Iran?"National security adviser John Bolton: "The answer is, it's possible, it depends on the conduct of other governments" #CNNSOTUhttps://t.co/uZCE7V0Z7Y

— CNN Politics (@CNNPolitics) May 13, 2018
"The rationale for getting out of the deal is it was contrary to American national security interests when we got into it and it hadn't gotten any better with age."
Bolton suggested that US sanctions could put pressure on the EU to pull out of the agreement as well. "I think the Europeans will see that it's in their interest ultimately to come along with us...I think that will sink in, and we'll see what happens then," he said.
Trump announced his decision to withdraw from the Iran Nuclear agreement on May 8, almost three years after the deal, formally called the Joint Comprehensive Plan of Action (JCPOA), was agreed.The US president also confirmed the US would re-impose sanctions against Iran - decisions that broke from European allies and put the Middle East at risk of a potential crisis.
Iran heavily criticized Trump's decision, claiming that the US never kept to its international obligations under the deal. Iranian President Hassan Rouhani described the White House move as "psychological warfare," adding that it was a war the US would not win.
France, Germany and the UK issued a joint statement expressing regret over the US decision and reiterating their continuing commitment to the deal.
Meanwhile Secretary of State Mike Pompeo told Fox News Sunday that he is optimistic a new Iran deal can be negotiated with European allies, saying: "I am hopeful in the days and weeks ahead we can come up with a deal that really works, that really protects the world from Iranian bad behavior."
You can share this story on social media: