Iranians burn Trump's effigies, US flags at protests against nuclear deal withdrawal (PHOTO, VIDEO)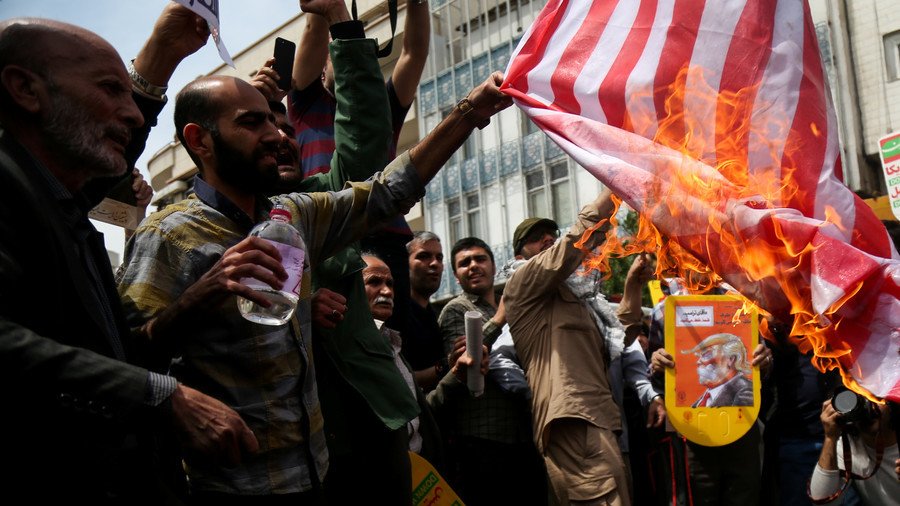 Crowds have taken to the streets across Iran to denounce Donald Trumps' decision to pull the US of the 2015 nuclear deal. The people chanted anti-American slogans and set fire to Trump's effigies and American flags.
The Iranians began protesting shortly after the Friday prayers as they carried banners, reading: "Down with the US" and pictures of Trump with a caption: "Go to hell." The demonstrators chanted: "Death to America", "Death to Israel" and "We fight, we die, but we don't accept any compromise."
In Tehran, the protests centered around the building, which used to host the US embassy before the countries severed diplomatic relations after the 1979 Islamic Revolution in Iran.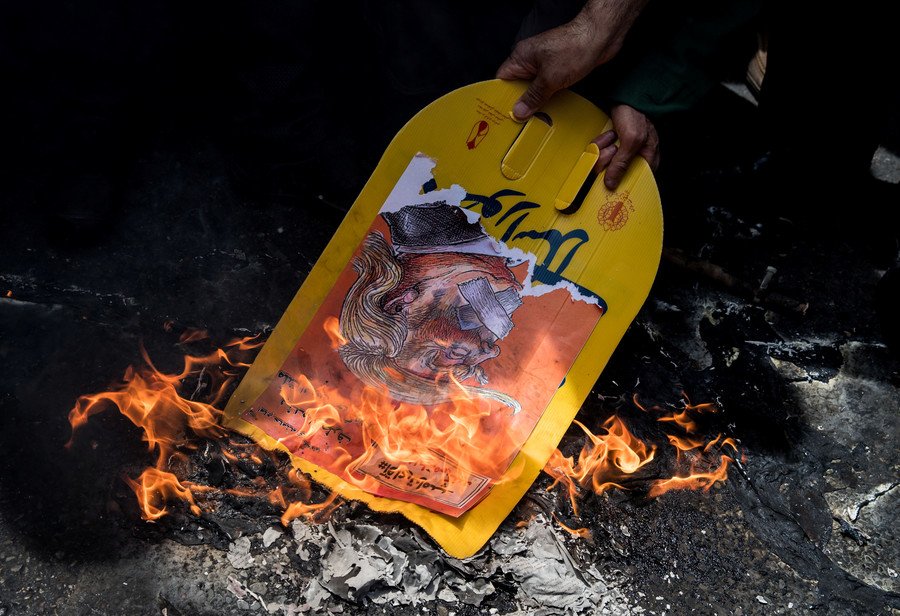 The JCPOA deal, signed by Iran and P5+1 powers (China, France, Russia, the UK, the US, plus Germany) in 2015 after years of difficult negotiations, saw international sanctions on Tehran lifted in exchange for Iran curbing its controversial nuclear program.
Earlier this week, Trump, who was critical of the agreement even before becoming president and called it "the worst deal ever," has announced the US is withdrawing from the accord and reinstating sanctions against Iran.
READ MORE: Erdogan agrees with Putin that US withdrawal from Iran nuclear deal was 'a mistake' – source
The decision was made despite International Atomic Energy Agency confirming Tehran's compliance with JCPOA on numerous occasions and vigorous opposition from the other signatories, who insisted that the landmark accord should be maintained.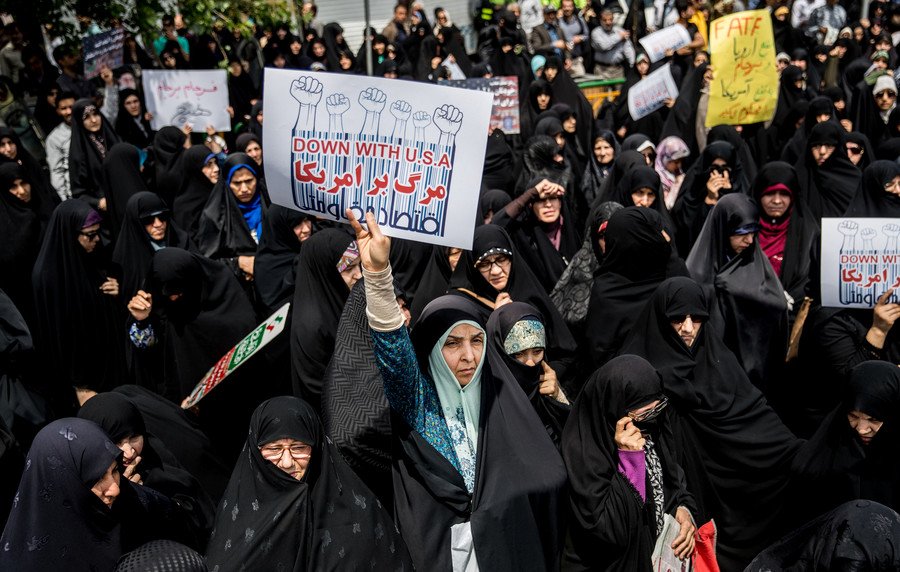 On Thursday, the Iranian government said that the country will remain in the nuclear deal, pending talks on the future of the agreement with China, France, Russia, the UK and Germany. However, Tehran stressed that no part of the 2015 nuclear agreement is up for renegotiation.
Think your friends would be interested? Share this story!
You can share this story on social media: