Reps or Dems, all US govts are 'oppressive,' says Chelsea Manning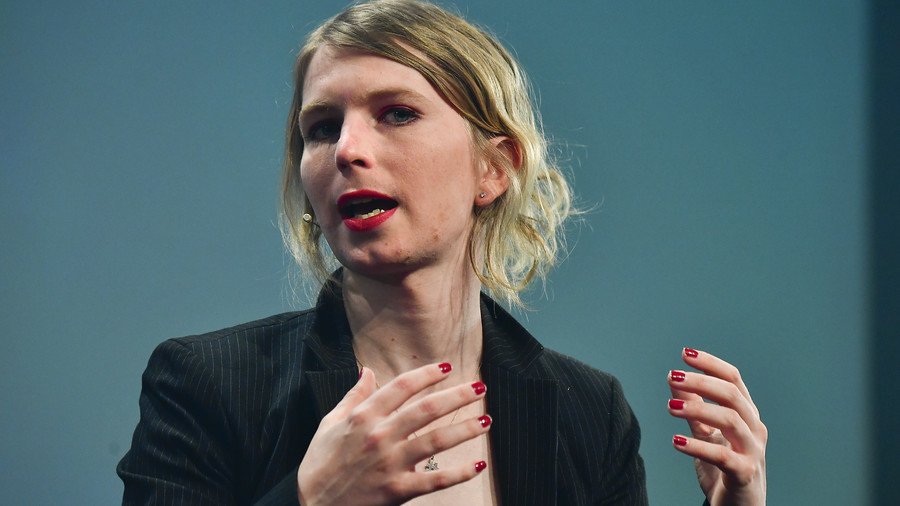 All US governments are oppressive, regardless of whether they're run by Republicans or Democrats, activist Chelsea Manning said during a rally for J20 defendants in Washington DC.
"We move from one administration to another but the actual problems don't get addressed. What keeps changing every single time is that we go from one particular flavor of oppressive government to another flavor of oppressive government," Manning said during the Washington DC rally on Friday.
The former US Army private and whistleblower turned activist went on to say that she is always skeptical of seeing any sort of difference between Republicans, Democrats or any other politician. "It's about the incumbency of the overarching system that we live in," she said.
Manning and a handful of other protesters gathered for the Friday event to rally for charges against the so-called J20 protesters, who demonstrated at Donald Trump's inauguration on January 20, 2017. It comes just three days before the trial of four of the demonstrators is set to begin.
Each defendant faces up to 60 years in prison for allegedly participating in the destruction of property, helping to organize the protests, or taking part in "black bloc" tactics – a term used to refer to people who dress in black and wear masks to conceal their identities. Police claim an estimated $100,000 in property damage was caused by the protest, which saw many Washington DC businesses vandalized.
The four defendants set to go on trial are part of a group of 59 protesters who are still awaiting their fates over the J20 protest, in which 234 people were arrested on inauguration day. Some were later found not guilty, and charges were dropped against dozens of others.
If you like this story, share it with a friend!
You can share this story on social media: