Soros spends big on leftist candidate in San Diego district attorney elections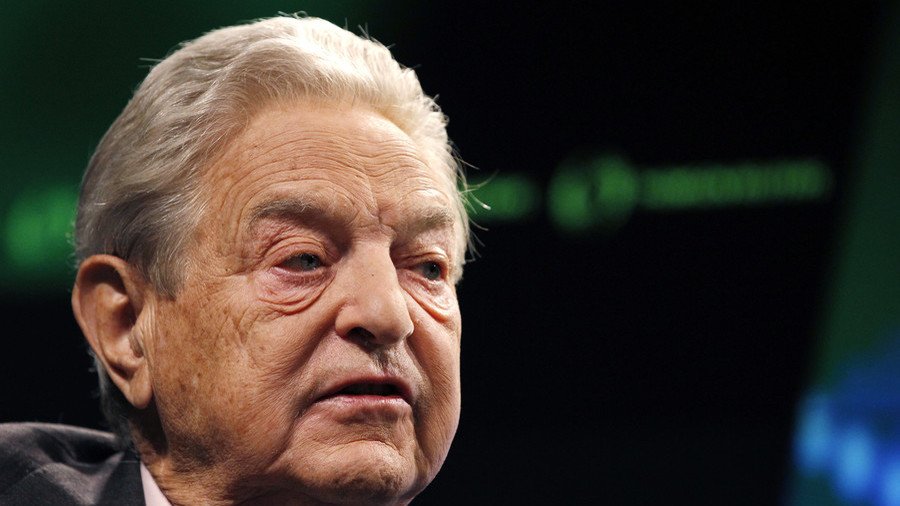 Billionaire liberal financier George Soros has spent $1.5 million supporting a leftist candidate in San Diego's district attorney race, as part of an ongoing campaign to reshape the US justice system in his progressive image.
According to campaign finance records, Soros donated $1.5 million last week to the California Justice and Public Safety PAC, a committee established to support Geneviéve Jones-Wright, a Democrat and deputy public defender in San Diego County.
Jones-Wright was a guest speaker at Soros' Democracy Alliance conference last year, a whos who of liberal donors that was headlined by Soros himself and Democratic House Minority Leader Nancy Pelosi.
Her platform is a liberal one that opposes cash bail, seeks to eliminate racial profiling, supports Black Lives Matter and supports lighter sentences for non-violent offenders. Her opponent, Summer Stephan, has launched a website highlighting Soros' influence on the race and blasting Jones-Wright for being soft on crime.
While Jones-Wright has Soros' millions at her disposal in San Diego, Stephan is endorsed by various legal groups, victim's rights organizations and police associations.
"It is a shockingly large amount of money to dump into this race and will overwhelm the airwaves," Cable Roe, Stephan's campaign consultant, told the San Diego Union-Tribune. "Soros' agenda is to expand the rights of criminals at the expense of victims. It is dangerous and scary for San Diego."
Soros has established himself as a kingmaker in DA races across America. His Open Society Foundations gave the American Civil Liberties Union (ACLU) a $50 million grant in 2014, which the ACLU has since been using to push progressive candidates in elections nationwide. This year, the ACLU is focusing its efforts on races in California, Florida, Maine, Massachusetts, Minnesota, Oklahoma, Oregon, Vermont and possibly North Carolina and Missouri, McClatchy reported.
Since then, he has spent over $9 million funding candidates in 14 cities. In Philadelphia last year, he supported Larry Krasner, a civil rights lawyer who represented Black Lives Matter, sued the Philadelphia Police Department 75 times and called law enforcement "systemically racist." Thanks in part to a $1.7 million donation from Soros, Krasner defeated Republican and established prosecutor Beth Grossman by a ratio of almost three to one.
A Hungarian-born US billionaire and philanthropist, George Soros made a fortune shorting Great Britain's pound sterling, which resulted in the currency's collapse in 1992. In his native Hungary, Soros has been accused of tampering in internal affairs and pushing pro-immigration policies to destabilize Europe.
Think your friends would be interested? Share this story!
You can share this story on social media: