#MeToo movement is 'Kremlin propaganda' says Russiagate conspiracy theorist Louise Mensch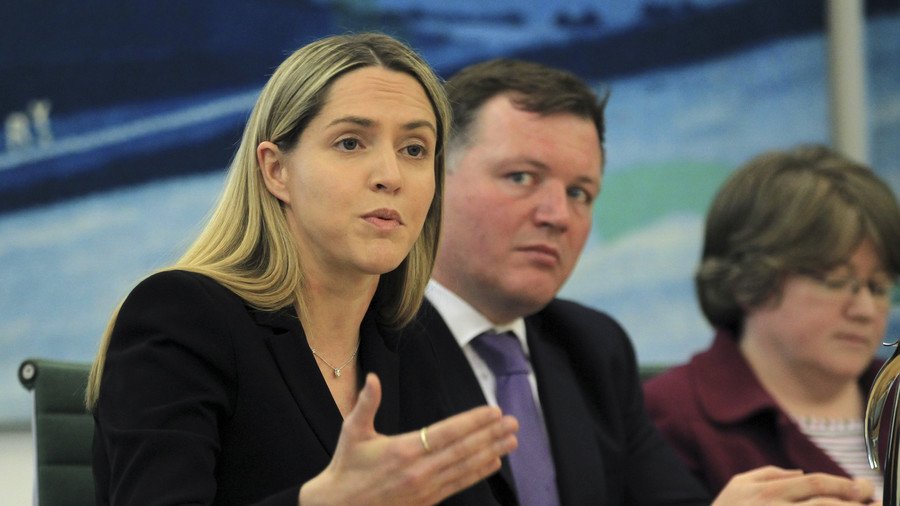 If, like most people, you were under the impression that the #MeToo movement is about exposing instances of sexual harassment and abuse, you'd be wrong. It's actually a Kremlin plot designed to bring down great American men.
That's according to prolific tweeter Louise Mensch, the former conservative British MP turned Russiagate conspiracy theorist. Mensch tweeted out her theory in response to allegations of sexual assault against New York Attorney General Eric Schneiderman by four women.
Schneiderman, who filed a lawsuit against Hollywood producer Harvey Weinstein in February, has been a vocal supporter of the #MeToo movement. He has vigorously denied the allegations made against him and maintained that he has not assaulted anyone and "never engaged in non-consensual sex." Nonetheless, Schneiderman said the allegations would prevent him from leading the Attorney General's office at a "critical time" and has resigned.
Mensch has emerged as one of Schneiderman's top defenders on Twitter, because, in her infinite wisdom, she knows what's really going on here: Accusations against Schneiderman are nothing more than a Kremlin operation to remove him from his post as Attorney General and prevent him from further investigating Trump's former campaign chairman Paul Manafort and other Trump associates.
It's not just Schneiderman, though. Minnesota Senator Al Franken resigned last year amid allegations of sexual misconduct — and that was all part of the Russian plot, too.
Hey, I'll break my rule just for you - Me Too is, and has always been, Russian propaganda; took @AlFranken out of the Senate on the word of a Roger Stone Putinist liar; Democrats swallowed it whole, like idiots; now brought out with a flourish to attack America. Due Process. pic.twitter.com/2bcpy0mGHM

— Louise Mensch (@LouiseMensch) May 7, 2018
When asked by one Twitter user if she believed Russia had "co-opted" the #MeToo movement, Mensch clarified that in fact Russia had actually "started" the entire thing.
started it. One more question like this, and I'm blocking you

— Louise Mensch (@LouiseMensch) May 7, 2018
But Mensch's latest theory isn't going down too well with more moderate Russiagaters or with, well, anyone really.
Louise Mensch is now calling the entire #metoo movement a Russian spy operation. If you're still following this kook, you need to consult a psychiatrist.

— Relevant Evidence (@Rule403) May 8, 2018
God what an open sewer of toxic idiocy you are. Shame on anyone who amplifies your voice.

— pourmecoffee (@pourmecoffee) May 8, 2018
Some have posited that Mensch herself may be a Kremlin plot designed to make the American left look insane.
Last year, Mensch fired her attorney via Twitter after he commented that the US interferes in foreign democracies and elections. She has also put forward the conspiracy theories that Russian President Vladimir Putin had conservative journalist Andrew Breitbart murdered, that Trump has secretly been impeached and replaced by Utah Senator Orrin Hatch and that Vermont Senator Bernie Sanders is a Russian agent.
You can share this story on social media: