Russia conspiracy theorist Louise Mensch fires lawyer over Twitter spat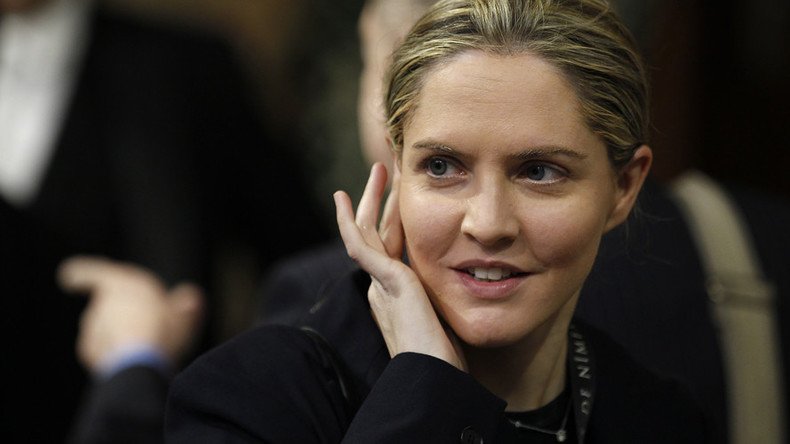 Former British MP Louise Mensch, a leading voice of conspiracy theorists accusing Russia of hacking the 2016 US presidential elections and claiming President Donald Trump has already been impeached, has fired her lawyer over a Twitter argument.
Washington attorney Mark S. Zaid has represented Mensch in a freedom of information lawsuit, seeking details of government investigations into alleged "Russian interference" in the US electoral process. On Wednesday evening, Zaid got into a Twitter argument with former CIA agent Evan McMullin, a prominent Trump foe who also ran for president last year.
After McMullin promoted a story about Facebook reportedly finding "Russian" accounts that may have bought election-related advertising, Zaid responded that the US government "undertakes similar actions overseas."
McMullin dismissed this as a "Kremlin talking point."
"The US doesn't undermine liberal democracies overseas," McMullin tweeted. "Any examples otherwise would be from the Cold War."
"Oh so anything other than liberal democracy is a lesser form of government and we're superior," Zaid replied. "And it was OK if it happened before 1992? Seriously?"
He also called McMullin's accusation of using Russian talking points "pretty pathetic."
This prompted Mensch to chime in, offended at Zaid's description of McMullin.
"You're fired," she tweeted, ironically using Trump's favorite catchphrase.
Zaid seemed relieved. "Thank you Louise," he replied. "You're on your own."
The entire exchange was screen-captured for posterity by journalist Glenn Greenwald.
Mensch, a former Tory MP who moved to the US in 2012, has been published by the New York Times and praised by prominent Democrats for her theories about the Trump presidency. More recently, however, some media outlets have begun to question her credibility.
Among other things, she believes Russian President Vladimir Putin had conservative journalist Andrew Breitbart assassinated, that Vermont Senator Bernie Sanders was a Russian agent, and that the Trump presidency actually ended on May 9, with the president being replaced by Senator Orrin Hatch (R-Utah) in a process kept secret from the American public.
You can share this story on social media: