'Save Barnes & Noble': Twitter worried parts of US will be left without bookstores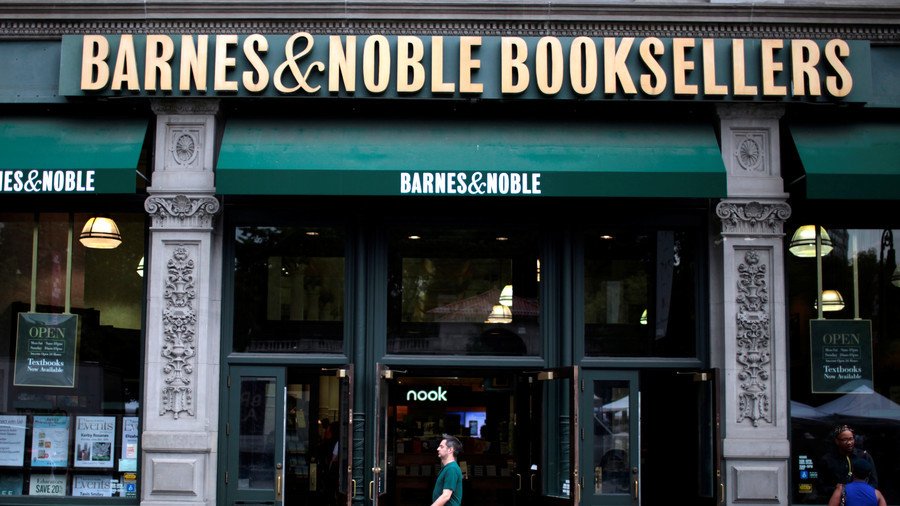 'Save Barnes & Noble' started trending on Twitter on Monday, after an article in the New York Times highlighted the financial woes of the bookstore chain, igniting fears it may fold and leave parts of the US without a bookshop.
The opinion piece cited the company's declining revenue as reason to believe the Fortune 500 company is in trouble. Total sales for the third quarter were $1.2 billion, declining 5.3 percent on the same period last year.
Barnes & Noble has more than 600 stores across the US, prompting fears that, if the company went under, some areas would be left without a bookshop.
Online retail giant Amazon has been blamed for the crisis, accused of creating massive problems for the publishing industry with its "artificially low prices."
However, many social media users were quick to point out the irony of the situation and recall how Barnes & Noble decimated the independent bookstore. "It's a taste of their own medicine," one user wrote, while another called it 'karma.'
Others pointed out that Amazon had actually created opportunities for small book sellers to reach global markets and suggested Barnes & Noble had destroyed their own business model by turning their interest to toys and videogames.
The focus should be on saving libraries and rejuvenating independent bookstores, some users suggested, expressing little sympathy for the potential demise of the corporate giant.
You can share this story on social media: