Football star, leading man, communist, outcast: RT dives into life of black icon hounded for beliefs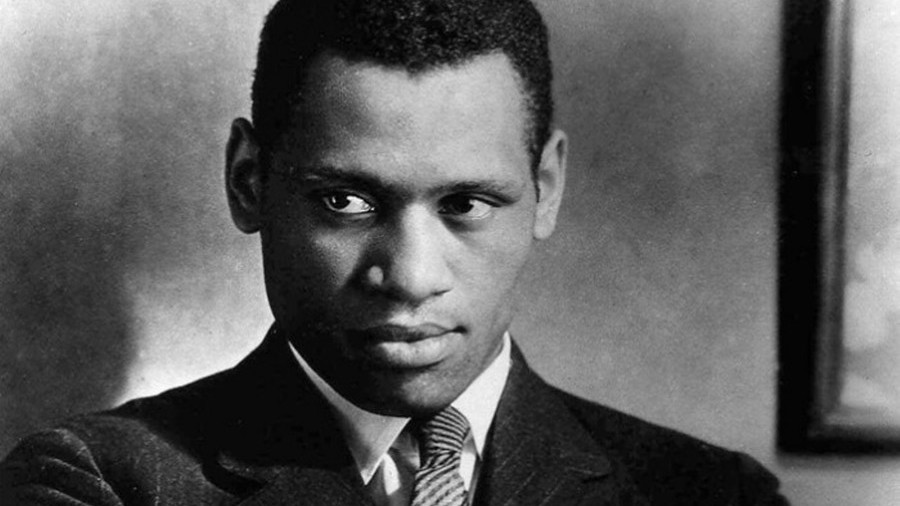 Paul Robeson rose from poverty and early loss to become one of the most famous performers in the world. But his prickly activism and a Soviet connection cost him his career, but not his legacy.
A son of a preacher, whose mother died in a fire when he was six, Robeson was a bewilderingly talented man. At Rutgers, where he was the only black student on the whole campus, he was chosen as valedictorian, won oratory prizes, played leading parts in the theater, sang to audiences, and was voted an All-American as a football player – eventually winning a place in the College Football Hall of Fame.
His early adult career was similarly gilded. He moved between heavyweight dramatic roles, such as Othello, becoming the first black Hollywood leading man, and singing hits beloved by millions; while rubbing shoulders with the world's richest and most powerful, and living in luxury that his runaway slave father could never have envisaged for his son.
But Robeson did not want to be just a song-and-dance man… RT explores the journey that gave him a cameo in many of the major events of the 20th century, from the Spanish Civil War, to the McCarthy trials, and the Civil Rights Movement. As well as uncovering unexpected curios from his back catalogue, like the performance of the Soviet anthem in English in his deep baritone, the 16-minute report exposes the sustained campaign of hounding that led to the one-time star living out his years in reduced circumstances. It wonders what lessons one man's battle to remain true to himself in the face of hostility has for American activists today.
If you like this story, share it with a friend!
You can share this story on social media: