'Need for free press' out, but warning for whistleblowers added in DOJ's internal manual update
Published time: 30 Apr, 2018 18:50
Edited time: 1 May, 2018 07:43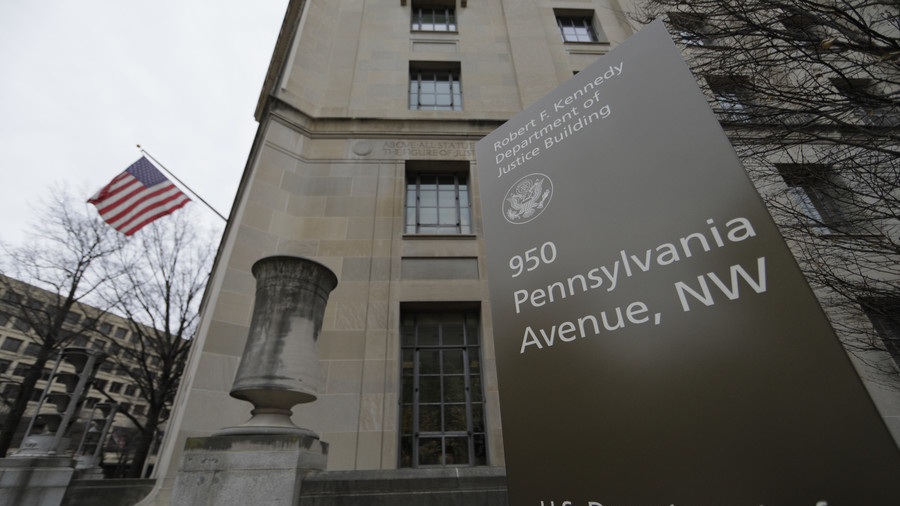 The Department of Justice has removed language relating to the "need for a free press" as part of an update to its internal manual for federal prosecutors, in what appears to be an effort to discourage whistleblowing and leaking.
The manual, which had not been fully updated since 1997, was marked for a thorough review by Deputy Attorney General Rod Rosenstein last year — and changes have been gradually made over a number of months, according to BuzzFeed, which compared the new version with the old version using the Wayback Machine.
In the course of updating the manual, the DOJ has entirely removed part of the document which dealt with the "need for a free press and public trial."
Whereas before, the document focused on the "constitutional requirements" of a free press and "the right of the people" to have access to information about the conduct of law enforcement, prosecutors and courts — the updated policy includes language on balancing "the right of the public to have access to information about the Department of Justice" with other factors when deciding whether to release information.
The DOJ has also included new language which seems to be discouraging whistleblowing and leaking, something President Donald Trump has repeatedly complained about since taking office.
One section of the document reaffirms that it is illegal to share classified information with a person who is not authorized to receive it and warns that deliberate unauthorized disclosures will be "prosecuted to the fullest extent of the law."
This language is a new addition to the document, but it is not new information. It is already well-known that sharing classified information is illegal. The decision to specifically include the warning is in line with Trump's efforts to crack down on government leaking. Another new addition is an instruction to DOJ employees to report "any contact with a member of the media" about the department's matters.
The DOJ has also removed language on racial gerrymandering — a process by which voters are segregated on the basis of race. The earlier version of the manual defended "redistricting plans designed to provide minority voters fair opportunities to elect candidates of their choice" against "unjustified attack" — but no direct references to racial gerrymandering remain in the updated manual.
In a statement provided to BuzzFeed, a DOJ spokesperson defended the changes, arguing that the manual is simply meant to be a "quick and ready reference" for lawyers, not "an exhaustive list of constitutional rights" — but it's clear that the additions provide an insight into the priorities of the Trump administration.