Man sues lifeguard & cops who saved him from drowning in pool - reports (VIDEO)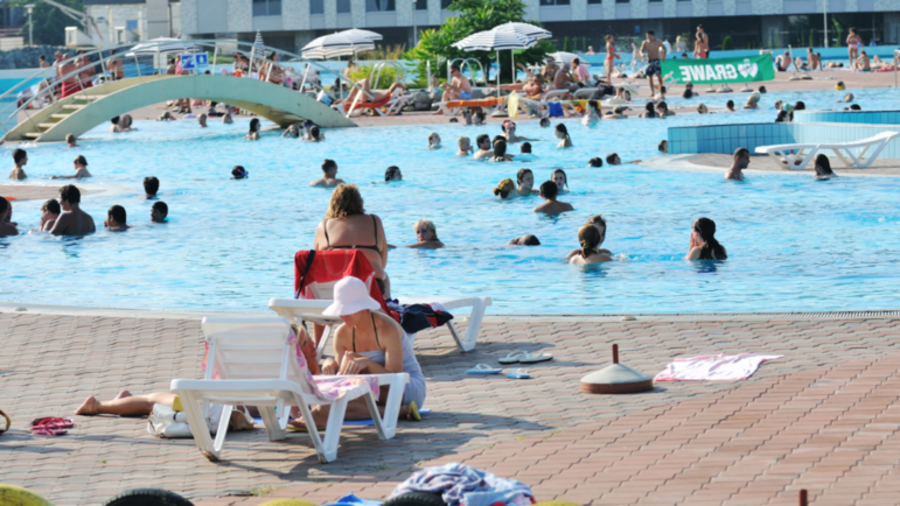 A man who tried to drown himself in a swimming pool is reportedly suing the lifeguard and police officers who rescued him.
Mateusz Fijalkowski was assistant manager of the swimming pool in which he tried to end his life during a bipolar episode in Fairfax, Virginia, in May 2016. The incident left him with more than $100,000 in medical bills. Now he has accused the police of not doing enough to protect him from himself.
In a lawsuit filed on Friday the 23-year-old Polish man says the eight officers, from Fairfax County Police Department, who attended the scene watched the incident unfold and prevented a lifeguard from jumping in to save him, The Washington Post reports. Fijalkowski says he was left underwater for more than two minutes.
"The police allowed me to sink before their eyes," Fijalkowski told the newspaper. "I'm glad that in the end they realized that they shouldn't let me drown, but I don't thank them for letting me die, clinically, before their eyes."
A bystander filmed part of the episode through the pool's fence. In the footage Fijalkowski can be seen walking further into the pool until he is completely submerged in water. He is below the water for more than two minutes while the officers stand outside the pool and watch.
"Mateusz swam to the bottom of the deep end and appeared to be yelling or exhaling underwater, as there were large amounts of air that came to the surface of the water. Mateusz grabbed two vents on the bottom and held himself down, continuing to exhale," the incident report reads.
After more than a minute Fijalkowski went still and the bystanders could no longer see any air bubbles coming from him. The lifeguard asked if he could go in and save him and a police officer said that was "up to him" as he was the only certified lifeguard on scene.
Fijalkowski was hospitalized in Fairfax Inova's Heart and Vascular Institute. After he was released he was then held in a psychiatric unit for six days, where he was diagnosed with bipolar disorder.
The pool incident was his first mental health episode. He went on medication and returned to Poland after being released from hospital. He has not suffered another episode since.
Fairfax County Police Department says officers acted appropriately to save Fijalkowski and to protect themselves and the lifeguard from a disturbed person.
"They saved his life – he did not die," Fairfax County Police Chief Edwin Roessler said. "You're going to sue someone for saving your life?"
"When someone's having a mental episode, the last thing you want to do is go hands on," he continued."You use time on your side to let the episode subside."
Think your friends would be interested? Share this story!
You can share this story on social media: