Parents outraged after 'revenge sex' and 'baby daddy' issues appear on school assignment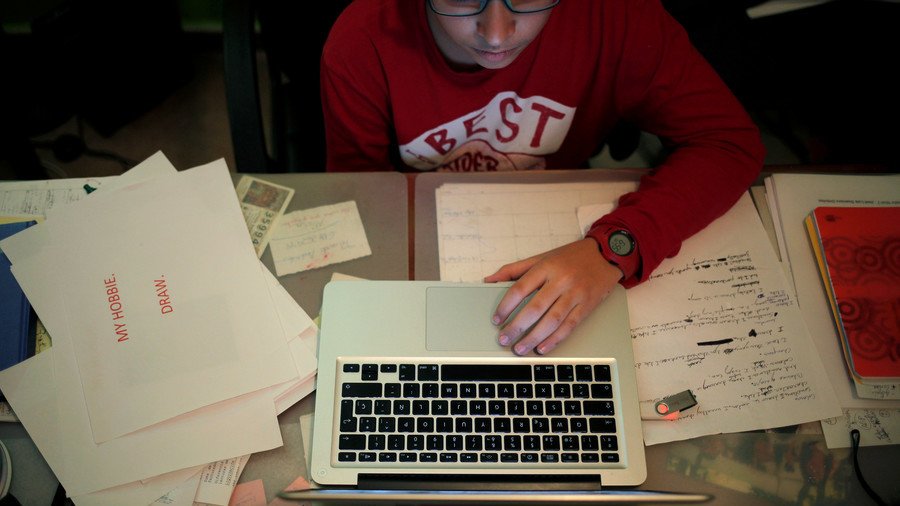 A sexually explicit question that appeared on a practice paper handed out to Florida high school students has caused outrage for its reference to revenge sex and use of the phrase 'baby daddy.'
The bizarre innuendo was included in a question about blood types. "Ursula was devastated when her boyfriend broke up with her after having sex. To get revenge, she had sex with his best friend the next day."
"Ursula had a beautiful baby girl nine months later. Ursula has type O blood, her ex-boyfriend is type AB blood, and his best friend is type A blood. If her baby daddy is her ex-boyfriend, what could her baby's possible blood type(s) NOT be?" the question stated.
Omar Austin, whose daughter is in eleventh grade at Westside High School in Jacksonville, highlighted the anatomy assignment in a Facebook video. He reads out the question before proclaiming: "What the heck?
"This is just sad and a disgrace to our education system and probably one of the most biased pieces of information I have ever read. Where the hell are our school's going?"
Austin told First Coast News that he first thought it was a joke when his daughter read him the question. "The fact that she's having sex with one guy and to get revenge on this guy she has sex with his best friend the next day? I mean, that's just not something that I want to teach any student."
The question appeared on a district generated worksheet that was printed by a teacher at the school, the principal of the school told Austin.
Duval County Public Schools admitted in a statement that the question was "highly inappropriate and was not part of a district assessment." It thanked Austin for highlighting the issue with the school and confirmed an immediate review of the situation had begun.
"Appropriate and corrective action will be taken," the statement added, encouraging parents with any similar concerns about their child's school experience to make contact
A spokesperson for Duval County Schools said that, as far as they knew, the paper with the offending question was not distributed by any other schools.
You can share this story on social media: