Guilty: Bill Cosby convicted of sexual assault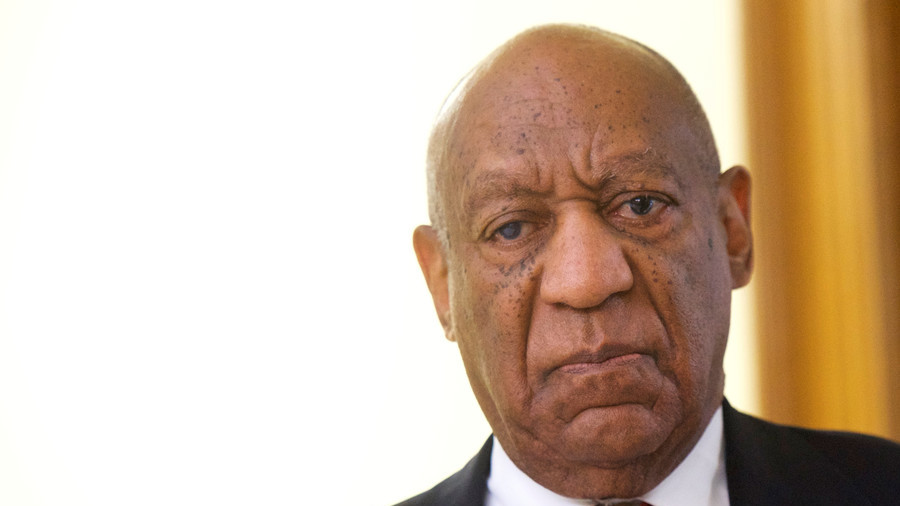 A jury has found actor Bill Cosby guilty on three counts of aggravated indecent assault over a 2004 incident in Philadelphia, Pennsylvania. Cosby, 80, faces up to 30 years in prison.
After deliberating for over 14 hours, the jury decided that Cosby sexually assaulted Andrea Constand without her consent and while she was unconscious and intoxicated. Each count carries a sentence of up to 10 years in prison and a fine of up to $25,000.
Cosby will remain free on bail pending the sentencing hearing, the judge ruled. Thursday's verdict came after a retrial. The first trial ended in a mistrial last year because the jury could not reach a unanimous verdict.
The verdict was hailed by feminists and advocates of the #MeToo movement, protesting sexual harassment of women since accusations against Hollywood mogul Harvey Weinstein went viral in 2017.
The Cosby verdict is a good reminder that despite all the crowing about men's lives being ruined by #MeToo, only one has actually been held to criminal account.

— Jessica Valenti (@JessicaValenti) April 26, 2018
However, the charges against Cosby go back to 2014, with over 40 women accusing the African-American comedian of sexual impropriety since then.
Cosby had admitted to giving Constand the anti-allergy medication Benadryl and that their sexual encounter was consensual. Prosecutors declined to press charges in 2005, citing insufficient evidence, but changed their mind and indicted the actor in 2015.
Prior to the allegations, Cosby had a reputation for championing family values. He was best known for family sitcoms such as The Cosby Show (1984-1992) and Cosby (1996-2000).
Like this story? Share it with a friend!
You can share this story on social media: