A decade late? Bill Cosby hit with sexual assault charge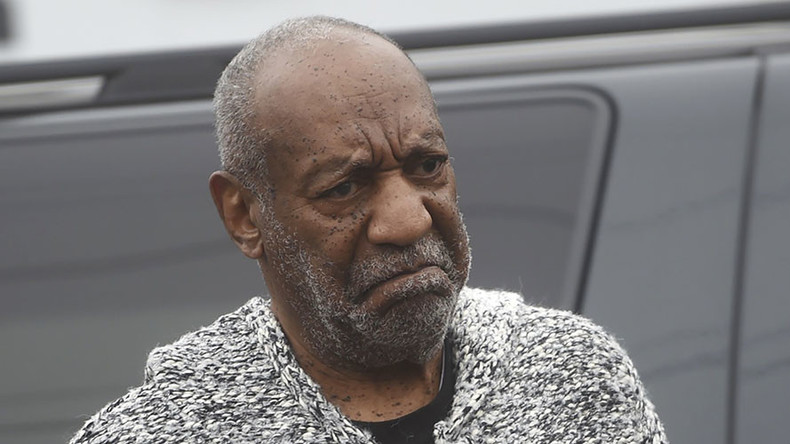 Comedian Bill Cosby was arraigned on sexual assault charges on Wednesday in relation to an accusation that he drugged and sexually abused a woman in a Philadelphia suburb in 2004. This comes after dozens of women accusing him of assault for years.
It also comes more than 10 years after Cosby could have been charged over the incident, according to ThinkProgress.
The veteran comedian did not enter a plea deal. He posted 10 percent of the $1 million bail in cash, and handed over his passport. A preliminary hearing has been set for January 14.
Read more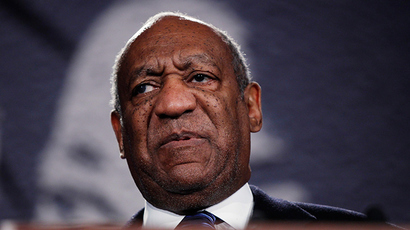 Montgomery County district attorney Kevin Steele said that Cosby faces a charge of aggravated indecent assault, a felony punishable by up to 10 years behind bars. The accusations were made Andrea Constand, a former employee of Temple University, Cosby's alma mater. She has publicly stated that Cosby drugged and fondled her in January 2004.
"The evidence is strong and sufficient to proceed," Steele said. "A person in that state cannot give consent."
Notably, that isn't what prosecutors believed back in 2005. Constand was the first person to come forth with allegations of sexual assault by Cosby, but Bruce Castor, the district attorney in 2005, did not file charges at that time, citing insufficient evidence.
"[T]he District Attorney finds insufficient, credible, and admissible evidence exists upon which any charge against Mr. Cosby could be sustained beyond a reasonable doubt," Castor wrote in a press release at that time. "In making this finding, the District Attorney has analyzed the facts in relation to the elements of any applicable offenses, including whether Mr. Cosby possessed the requisite criminal intent."
The latest complaint cites new information that has pushed prosecutors to charge Cosby, but ThinkProgress reported that the "core evidence" behind the charges has been known for 11 years. The fact that a sexual encounter took place between Cosby and Constand after she was given pills has been agreed upon, but whether the encounter was consensual is a point of contention.
Cosby told police in a 2005 deposition that he gave Constand "one whole pill and one half pill" of Benadryl, an over-the-counter allergy medicine that has a side effect of inducing drowsiness. He also admitted that he had not told Constand "on that night or anytime thereafter, the true identity of the pills."
In Wednesday's complaint, prosecutors argue that they can prove their case without establishing that Cosby gave Constand illicit drugs. "He knew the victim could become sedated, and likely rendered incapable of resistance, by her ingestion of wine and Benadryl, or wine and another substance, known only to Cosby, with similar effects," the prosecutors allege. They note that sexual contact with a person who is drifting in and out of consciousness is considered nonconsensual under Pennsylvania law.
Also suspicious is Cosby's behavior after the incident. In the 2005 deposition, the comedian told police that, after the alleged sexual assault, he called Constand's mother to apologize, and then called her again to offer to pay for Andrea to attend graduate school. He also tried to arrange a meeting between himself and Constand and her family at a Florida hotel so they could "iron out whatever these problems happen to be."
Cosby also said to Constand's mother that he would write down the name of the kind of pills Andrea took and send it to her in the mail, but no such delivery was ever made, according to the complaint.
The deposition was released to prosecutors when "we learned about allegations from other victims under similar circumstances, reopening this case was not a question," Steele said, according to CNN. "Rather, reopening this case was our duty as law enforcement officers with a sworn obligation to uphold our constitutions and to uphold the law."
More than 40 women have spoken out in various media outlets alleging sexual misconduct by Cosby. The subsequent outrage has tarnished his legacy as a comic and a paragon of family values.