CIA agrees to partially declassify Haspel documents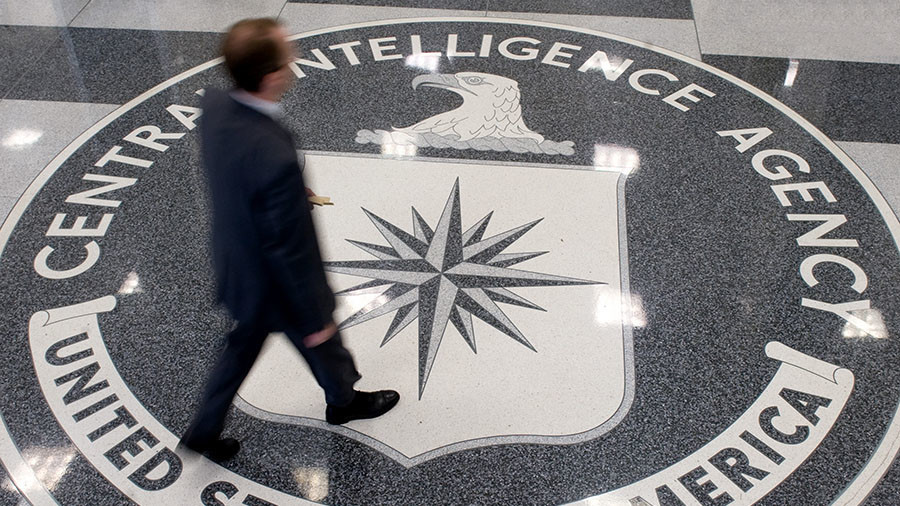 The CIA announced Tuesday that it will allow senators mulling the nomination of Gina Haspel as director to review classified information from her long and controversial career with the agency.
"The Central Intelligence Agency (CIA) remains committed to transparency with the full Senate by providing a complete picture of Deputy Director Haspel's 33-year career at CIA," reads a letter from the agency to Senator Martin Heinrich (D-NM), obtained by The Hill. The CIA offered no further explanation as to what details from Haspel's career would be covered in the release, as much of her time with the agency has been spent undercover.
Along with Senators Dianne Feinstein (D-CA) and Ron Wyden (D-OR), Heinrich had been demanding the agency declassify information, so that members of the public and senators not on the Senate Intelligence Committee could properly weigh her nomination as the agency's new director.
The CIA has argued that certain details must remain classified, to protect officers who were involved in the agency's detention and interrogation program.
"If the CIA were unable or unwilling to protect personnel's affiliation with the CIA and activities, not only would this benefit our nation's adversaries, future personnel may be less willing to accept dangerous job assignments, thereby significantly impairing the CIA's ability to conduct its clandestine intelligence mission," CIA Director of Congressional Affairs Jaime Cheshire wrote.
Haspel's nomination is tinged with controversy, and has fuelled fears that President Donald Trump is assembling a "War Cabinet," with hardliners like Mike Pompeo, John Bolton, and potentially Gina Haspel occupying key positions in his administration.
In a letter published by Human Rights First on Monday, as many as 109 retired US generals and admirals urged lawmakers to reject her nomination, for "being intimately involved in torture."
The document cites Haspel's time managing a secret CIA "black site" prison in Thailand. The prison, codenamed "Cat's Eye", was one of several sites around the world where the CIA locked up and interrogated Al-Qaeda suspects extrajudicially.
A 2014 report by the Senate Select Committee on Intelligence details how one detainee at Haspel's site was repeatedly subjected to waterboarding and other "enhanced interrogation techniques."
Before Haspel took over at the site, another detainee, Abu Zubaydah, was tortured almost to death. Zubaydah, a Saudi-born Palestinian, was waterboarded to unconsciousness, physically assaulted by CIA officers, and forced to spend over 11 days in a coffin-sized "confinement box." He was incorrectly believed to be an Al-Qaeda operative.
The report also outlined how other detainees were subjected to similar treatment in a facility that one officer likened to "a dungeon."
An internal CIA investigation in 2011 found that Haspel "acted inappropriately" when she ordered the destruction of some 92 videotapes of interrogations carried out at the "Cat's Eye" site, including the waterboarding of Abu Zubaydeh. Other than a professional admonishment, Haspel was not punished for her action.
An aide to CIA Executive Director Kyle "Dusty" Foggo later revealed the agency's rationale for shredding the tapes, writing in an email that "the heat from destroying [them] is nothing compared with what it would be if the tapes ever got into public domain...it would be devastating to us."
While the generals and admirals acknowledged Haspel's professional experience, they said that this does not excuse her from overseeing waterboarding and other forms of torture and cruel and inhumane treatment.
"It would send a terrible signal to confirm as the next Director of the CIA someone who was so intimately involved in this dark chapter of our nation's history," their letter states.
Haspel is due to appear before the Senate Intelligence Committee for her confirmation hearing on May 9.