Iran will 'pay a price like few countries have ever paid' if US is threatened - Trump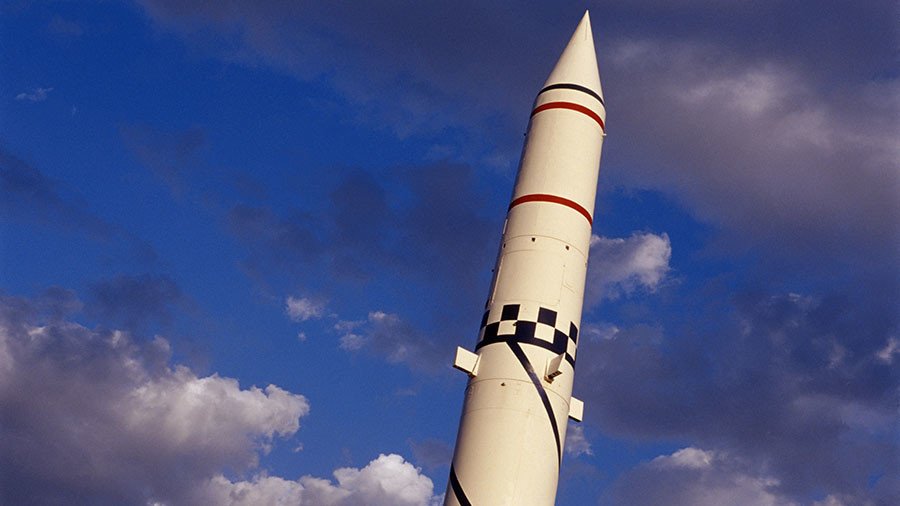 President Donald Trump said on Tuesday that Iran "will pay a price like few countries have ever paid" if the Middle Eastern nation threatens the US in any way.
The president was speaking at a joint press conference with French President Emmanuel Macron on the second day of Macron's state visit to Washington.
Trump made his comments while speaking about the impending May 12 deadline to renew the Iran nuclear deal. If Trump does not sign a sanctions waiver by May 12 the deal is void and US sanctions on Iran resume.
"We're going to see what happens on the 12th but Iran threatens us in any way they will pay a price like few countries have ever paid," he warned.
"It will be possible to do a new deal with solid foundations because this is a deal with decayed foundations, it's a bad deal, it's a bad structure, it's falling down and it should have never ever been made," he continued.
Trump has been bitterly opposed to the Iran deal - which restricts Tehran's nuclear program in exchange for sanctions relief - since the Obama administration signed the deal in 2015. Macron has been a proponent of the deal, and told Fox News on Sunday that while the deal is not perfect, "it's better than the sort of North Korean type of situation."
'No open season to the Mediterranean' for Iran
Trump turned up the heat on Iran from the beginning of the conference.
"No matter where you go in the Middle East, you see the fingerprints of Iran behind problems," he said. The president added that other Middle Eastern countries must step in "to prevent Iran from profiting off the success of our anti-ISIS effort."
About US troops leaving Syria he said that the US wanted to "leave a long and lasting footprint".
READ MORE: Trump's Syria withdrawal plan: Arab occupational force and Arabs will pay for it – report
"With that being said, Emmanuel and myself have discussed the fact that we don't want to give Iran open season to the Mediterranean, especially since we really control it to a large extent," he said apparently referring to Iran's access to Syrian ports.
"But with that being said, I do want to come home, but I want to come home also with having accomplished what we have to accomplish."
Trump just did his "We've wasted $7 trillion in the Middle East" routine. (He usually claims $17 trillion.) His remedy? Abrogate JCPOA and stay indefinitely in Syria. Now he also plans to "choke" Iran, ie prevent Iran from getting access to the Mediterranean.

— George Szamuely (@GeorgeSzamuely) April 24, 2018
Macron made a surprising turnaround voicing his willingness to make a new deal.
"We've converged on a common reading on what is happening in Syria, Yemen and Iraq," he said referring to Iranian influence.
"It's about respecting the sovereignty of the states in the region," he claimed. "It's not about tearing apart an agreement but building something new that will cover all of our concerns."
A senior Iranian official said on Tuesday that Iran might withdraw from the Nuclear Non-Proliferation Treaty (NPT) if Trump scraps the Iran deal. Iran has been party to the treaty - which aims to limit the spread of nuclear weapons technology - since 1970.
Iranian President Hassan Rouhani also warned Trump to stay in the deal or face "severe consequences."
Trump is no stranger to bellicose comments like the ones he made on Tuesday. Last August, he said that North Korean threats to the US would be "met with fire and fury and frankly power the likes of which the world has never seen before."

You can share this story on social media: