Stomach-churning moment tornado rips into Florida bay caught on camera (VIDEOS)
Published time: 23 Apr, 2018 15:33
Edited time: 24 Apr, 2018 09:03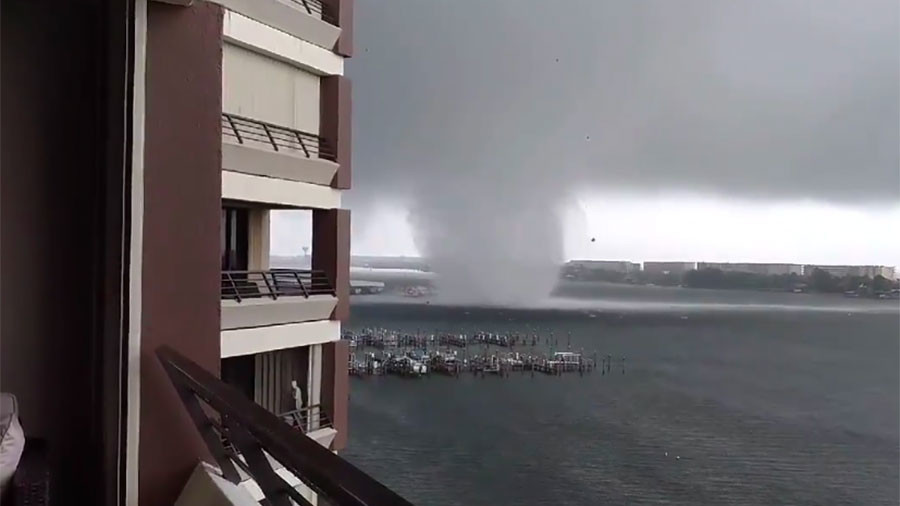 A tunnel tornado was spotted tearing across parts of Florida as high winds whipped up in the city of Fort Walton Beach Sunday. The US National Weather service received multiple reports of whirlwinds affecting the area.
Locals from Fort Walton Beach took to social media to post incredible images of a twister, which was spotted ploughing across the sea.
READ MORE: Plane makes harrowing landing in Sochi as tornadoes rip through Black Sea nearby (PHOTO, VIDEO)
Footage verified by RT.com shows at least one tornado travelling from Okaloosa and Santa Rosa Island towards the city. Okaloosa County was among the heaviest hit by the storm, according to the Northwest Florida Daily News.
Sunday's strong winds brought down power lines with storm damage also reported in the areas of Kenwood, Industry Maples and parts of Ocean City-Wright outside the city limits, according to the local police department.
There have been no reports of injuries.
Think your friends would be interested? Share this story!