Police taze 'combative' American Airlines passenger (VIDEO)
Published time: 23 Apr, 2018 10:55
Edited time: 24 Apr, 2018 07:51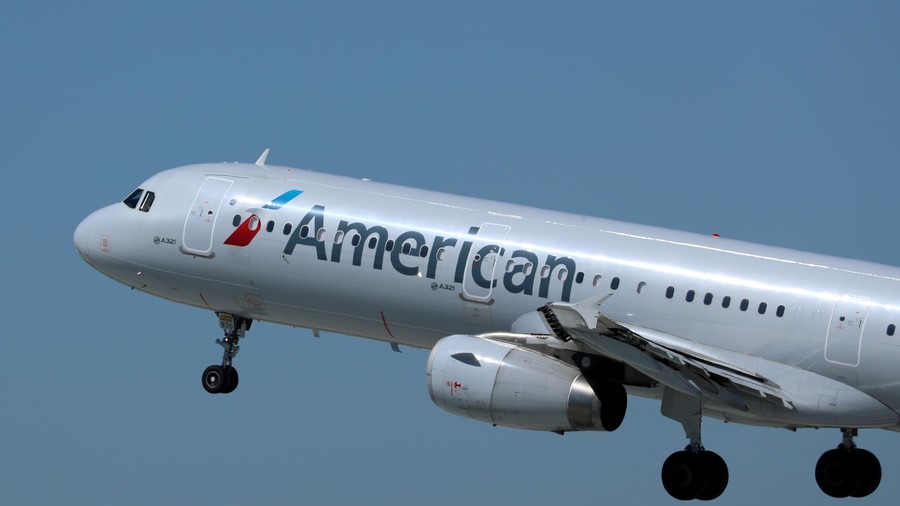 A 'disruptive' air passenger was tazed multiple times on board an American Airlines flight Sunday after he refused to be escorted from the plane by police.
The incident was filmed by an eye-witness as passengers were boarding American Airlines flight 2446 from Miami to Chicago O'Hare.
Footage shows a man remonstrating with Miami police officers in the aisle of the passenger jet, after reportedly being asked to disembark. According to American Airlines, the man had been involved in an altercation with a fellow passenger, leading airline staff to call police.
The unnamed man then appeared to grapple with three responding law enforcement officers, before he was tasered multiple times.
American Airlines has issued a statement revealing that the man was subsequently arrested. The flight was delayed from taking off for more than one hour.
READ MORE: Delta flight forced to make emergency landing after engine blaze (VIDEOS)
"American began the process of deplaning the entire aircraft. During that process, a physical altercation between the two same passengers took place. Once law enforcement was on the aircraft, the passenger then became combative with the officers from the Miami-Dade Police Department," the airline statement read. "The same passenger was subsequently arrested by law enforcement."
RT.com has reached out to the Miami Dade Police Department for further details.
Think your friends would be interested? Share this story!