Cosmic fender-bender: NASA's asteroid-hunting probe develops mysterious dent (PHOTO)
Published time: 22 Apr, 2018 11:05
Edited time: 23 Apr, 2018 07:52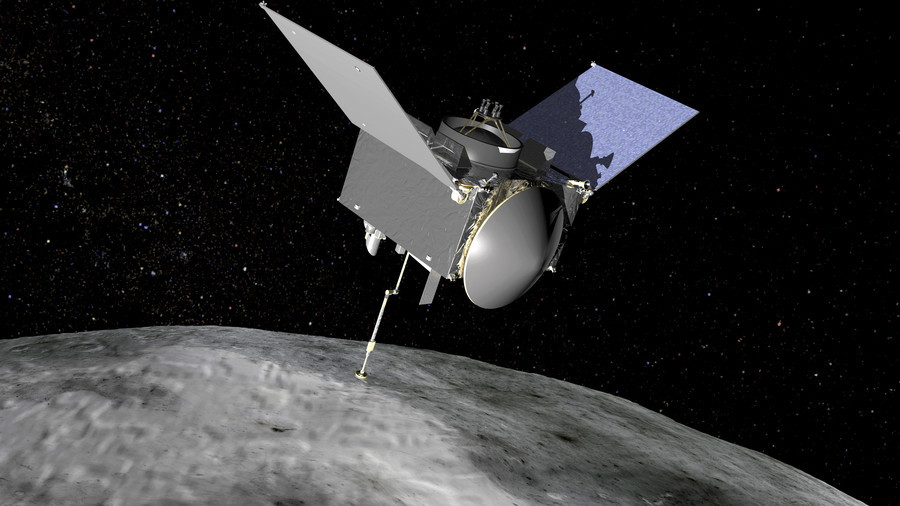 A conspicuous and worrying black dent in the heat shield of NASA's asteroid-bound probe has been spotted in an image the space agency shared of its OSIRIS-REx Sample Return Capsule (SRC).
READ MORE: Threat assessment: NASA's asteroid hunter reveals scariest, Earth-bound objects (VIDEO)
After over a year of studying the March 2, 2017 snap to determine whether the mark was a smudge on the lens or something more sinister, NASA scientists determined that it's actually a poppy-seed sized impact crater from some form of cosmic debris. The divet will not, they say, disrupt the spacecraft's mission to the carbonaceous asteroid Bennu.
StowCam captured this shot of my Sample Return Capsule (SRC) in March 2017. After studying it, my team concluded that the black dot visible near the top is an indentation about the size of a poppy seed that will not affect the SRC's performance. More: https://t.co/yS3dmzyWBOpic.twitter.com/eAbqql8qnb

— NASA's OSIRIS-REx (@OSIRISREx) April 20, 2018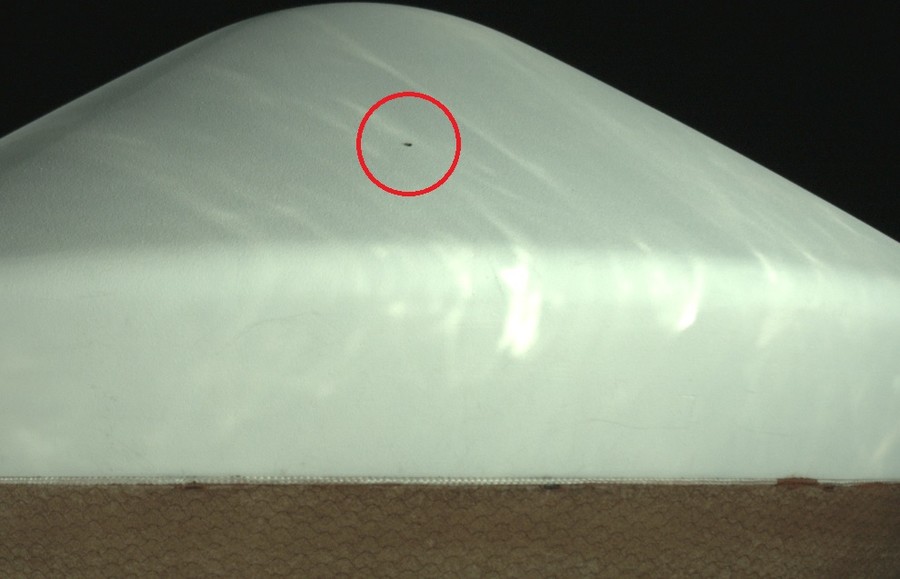 The photo was taken by the craft's StowCam imager as part of a routine status check conducted six months after the initial launch. The indentation measures 0.08 inches (2mm) across and appeared on the craft's ablative heat shield, a critical component for ensuring mission success.
The shield is designed to withstand such impacts, as well as protect the craft during its high-speed re-entry through the Earth's atmosphere. Heat shield damage can seriously affect a mission – an investigation into the Columbia disaster found that damage to the shield on the shuttle's left wing caused it to fail catastrophically during re-entry, killing all seven astronauts on board.
The SRC is the part of the OSIRIS-REx vehicle that will be used to store the Bennu samples and bring them back to Earth, landing somewhere in the Utah desert in 2023. After an exhaustive analysis, the NASA team determined that the indentation does not pose a threat to the overall mission.
The OSIRIS-REx project was launched to extract some of the Bennu asteroid's resources and return them to Earth while also helping scientists figure out how to properly blow it up – or at the very least bat it away. That's right, Bennu is coming right for us (sometime in the late 22nd century), so NASA wants to find out exactly what it's made of.
According to the probe's mission statement, researchers believe that the asteroid may contain some of the molecular precursors to the origin of life on Earth as we know it. They are also expecting to find natural resources such as water, precious metals, and maybe even some organic matter. Finally, NASA will also use the mission to test the feasibility of using similar asteroids to fuel exploration of our solar system by both robotic and manned spacecraft who will piggyback on board.
Think your friends would be interested? Share this story!