Why do liberals support 'madman' Trump's Syria strikes? RT's Lee Camp marvels at 'resistance' logic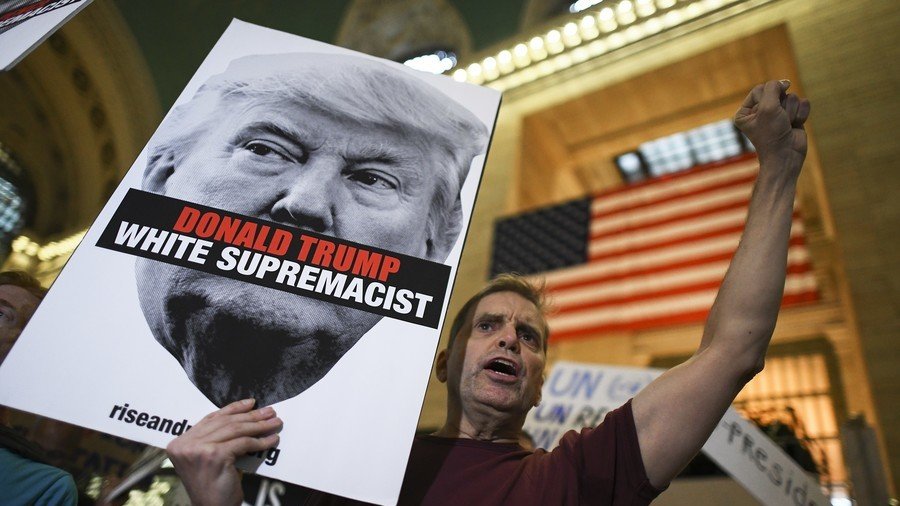 Liberals and pundits begging Donald Trump to drop more bombs on Syria – even as they paint the president as a "madman" – is nothing short of insane, independent journalist Rania Khalek told Redacted Tonight's Lee Camp.
During her discussion with Camp, Khalek, who has reported from Syria, marveled at the cognitive dissonance recently on display from the self-described "resistance" movement.
"What about all these liberals who seem to line up behind every war. I mean, how can you still call yourself left-wing?" Camp asked his guest.
"They're the great resistance, these are the members of the resistance to Trump!" Khalek replied sarcastically. "They're cheering him on – they're egging him on to do more. They're saying it's not enough. I mean, the New York Times called this operation 'restrained'. They want more bombs."
READ MORE: Cover up? Lee Camp destroys Western narrative on Syria (VIDEO)
Camp noted that MSNBC and other outlets that "act like they're resisting Trump" actually "line up with him on all the pivotal, central issues [facing] this country."
Khalek pointed out that "every other day of the year, [the pundits] hate Donald Trump, they tell us what a madman he is, that we should be terrified that this man is in charge of America, but when it comes to bombing other countries, suddenly you have to get behind the madman. Right? It's insane."
Appearing every Friday on RT America, Redacted Tonight is a satirical take on the news hosted by American comedian Lee Camp. On Thursdays, Camp hosts special interview segments focusing on the week's biggest hot-button issues.
Like this story? Share it with a friend!
You can share this story on social media: