Ready to roll: Unique Soviet 5-turret tank gets new engine (VIDEO, PHOTOS)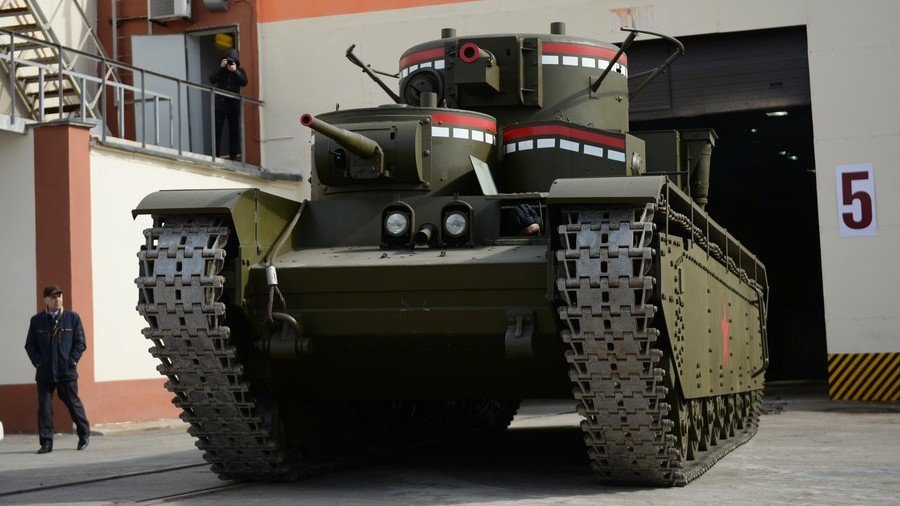 An iconic WWII-era five-turret heavy T-35 tank has made an unexpected comeback, after its modern replica was fitted with an engine, enabling the tank to crawl slowly but steadily to relive its former glory.
The tank replica has been built by the Ural Mining and Metallurgical Company (UMMC) and is displayed in the company's museum in Verkhnyaya Pishma in the Russian Urals. The machine has now received an engine and can move on its own power, the company said on Tuesday.
The T-35 is the only mass-produced five-turret tank in the world. The Soviet Union manufactured some 60 of these machines in the 1930s. The fearsome-looking tank frequented military parades and appeared on many pre-WWII Soviet placards. The Soviet and Russian medal awarded 'For Valor' also bears a stylized image of the iconic tank.
The colossal machine boasted three cannons and some six machine guns, weighed 55 tons and was manned by up to 11 crew. The tank was powered by a 500hp V12 aircraft engine. The machine, however, was very slow – with a cruise speed of some 10km/h – modestly-armored and prone to breakdowns. The large crew and lack of communication devices in the tank made it hard to command as well.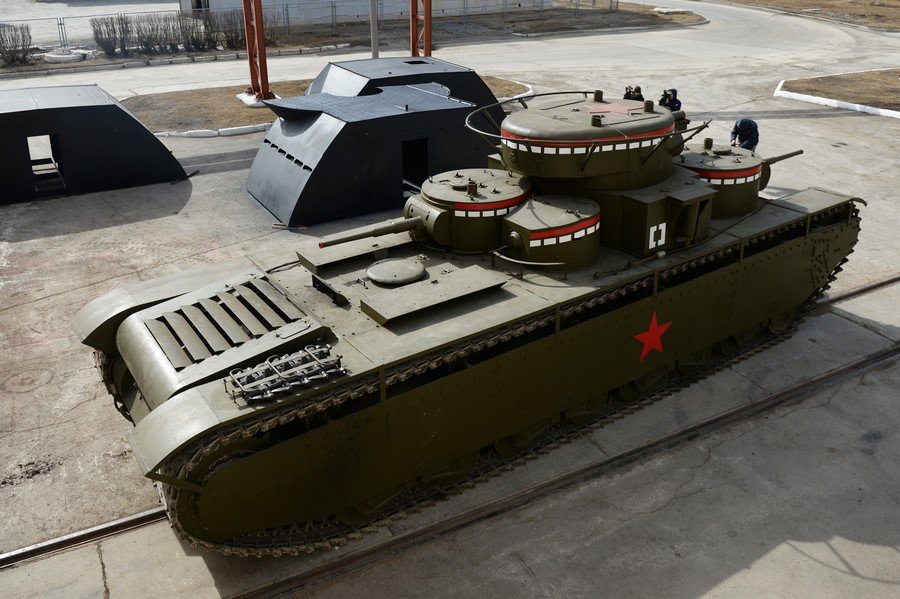 "This tank was created for the war conditions of the 20s and 30s in the last century, when its main task was to rip through barbed wire, trenches and fight against the enemy's infantry, while protecting its crew from rifle and machine gun rounds," the director of the UMMC museum Aleksandr Yemelyanov said. "By the beginning of the Great Patriotic War, when anti-tank artillery began to evolve rapidly, the T-35 was simply obsolete."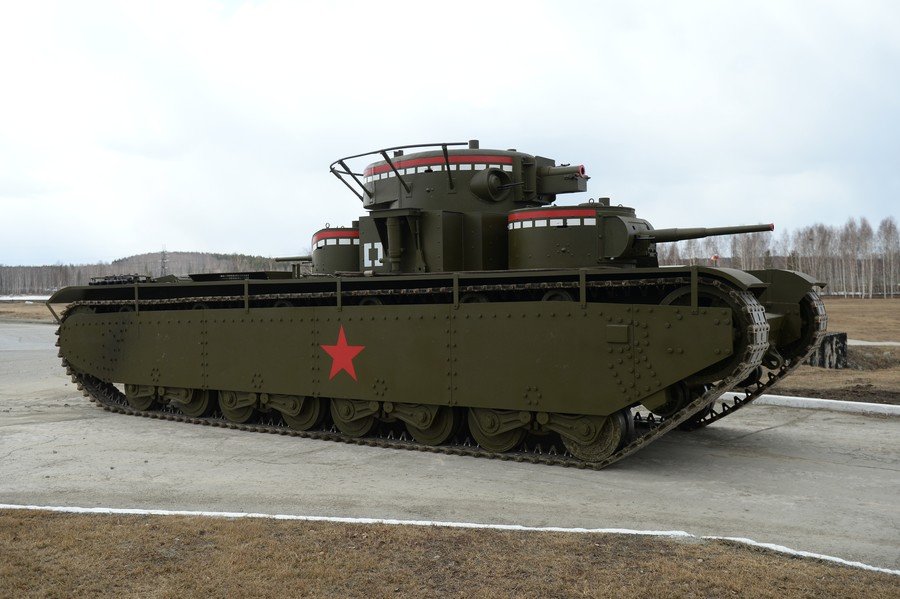 Almost all of the T-35s were lost during the first months of the Great Patriotic War, mainly due to technical issues and lack of fuel. The only surviving original machine is displayed in the Kubinka tank museum in the Moscow region.
Think your friends would be interested? Share this story!
You can share this story on social media: