End of multiculturalism? Swedes say immigration is top issue ahead of election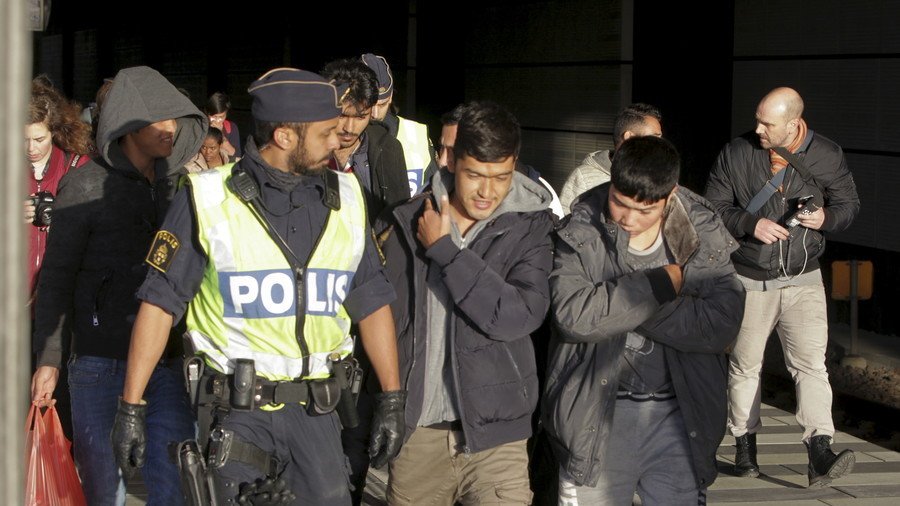 Immigration is the most pressing issue facing Sweden, according to a poll conducted ahead of September's election. The poll's findings suggest there is growing concern over Stockholm's open-door migrant policy.
Some 20 percent of Swedes listed immigration as the main issue ahead of the country's elections, followed by healthcare (19 percent), law and order (12 percent) and integration (10 percent).
Top issues ahead of Sweden's election in September:Immigration 20%Healthcare 19%Law & Order 12%Integration 10%School & childcare 10%The environment 9%Sweden's economy 7%Elderly care 5%Gender equality 3%Jobs 3%National defense 1%https://t.co/Si63rahDLxpic.twitter.com/RhiB5l7Ugi

— Carl Ritter (@CarlWRitter) April 19, 2018
Since refugees started pouring into Europe in 2015, Sweden has welcomed more asylum seekers than any other European country in relation to its population. Nearly 163,000 people sought asylum in Sweden at the height of the refugee crisis in Europe, according to the national migration agency. Sweden's finance minister said in December that the influx of migrants had put a tremendous financial and social strain on the country.
"Integration is not working properly. It didn't work before the autumn of 2015 either, but for me it is obvious that we cannot have a larger asylum reception than we are able to integrate," Magdalena Andersson told the Dagens Nyheter.
As a result of the country's controversial open-door migrant policy, Swedish politicians have found themselves battling to win the support of a growing number of anti-immigration voters.
Sweden's ruling Social Democrats announced in January that it would court 350,000 undecided voters wavering between them and the anti-immigration Sweden Democrats with the slogan of "Better welfare, law and order, and faster integration."
"There is a desire among voters for someone to take control over the way society is developing," John Zanchi, the party's election chief, said after unveiling the new strategy.
Restrictions imposed after the initial wave of refugees in 2015 resulted in less than 30,000 people coming to Sweden the following year, with even smaller numbers in 2017.
Like this story? Share it with a friend!
You can share this story on social media: