China seeking European support to build firewall against Trump's trade aggression – report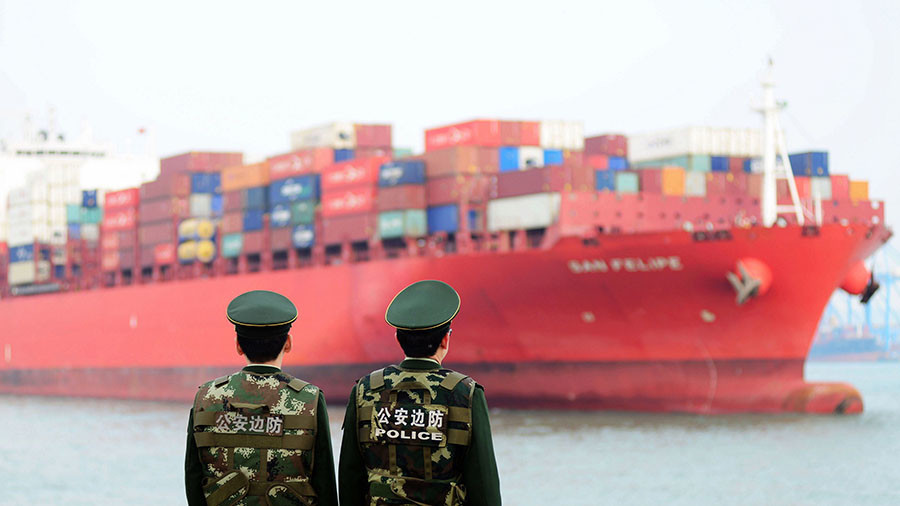 Beijing's international trade representatives have held multiple meetings with their counterparts in leading European economies as China seeks support in its trade brawl with the US, according to Reuters.
US President Donald Trump is threatening $150 billion in tariffs on Chinese imports. Beijing officials met ambassadors from France, Germany, the United Kingdom, Spain and Italy last Thursday and Friday to propose a firewall against Trump's protectionism, the news agency reports, citing various sources.
"The message was that we have to stand together against US protectionism in favor of free trade," a European diplomat told Reuters. "China is showing confidence, but internally they appear quite concerned. They have apparently underestimated Trump's resolve on trade," the diplomat said, adding that Beijing is nervous that many of China's trading partners could side with the US.
Besides imposing tariffs on Chinese goods, the Trump administration has also levied European countries with tariffs on steel and aluminum exports to America. Brussels has said that it will seek compensation from Washington through the World Trade Organization.
The US trade deficit with China stood at $375 billion in 2017. A lot of the imported goods are from American manufacturers, who send raw materials to China due to cheap labor. When the goods are shipped back to the US, they are considered imports in the trade balance.
For more stories on economy & finance visit RT's business section