Did Putin boast to Trump about 'beautiful Russian hookers'? No, Kremlin says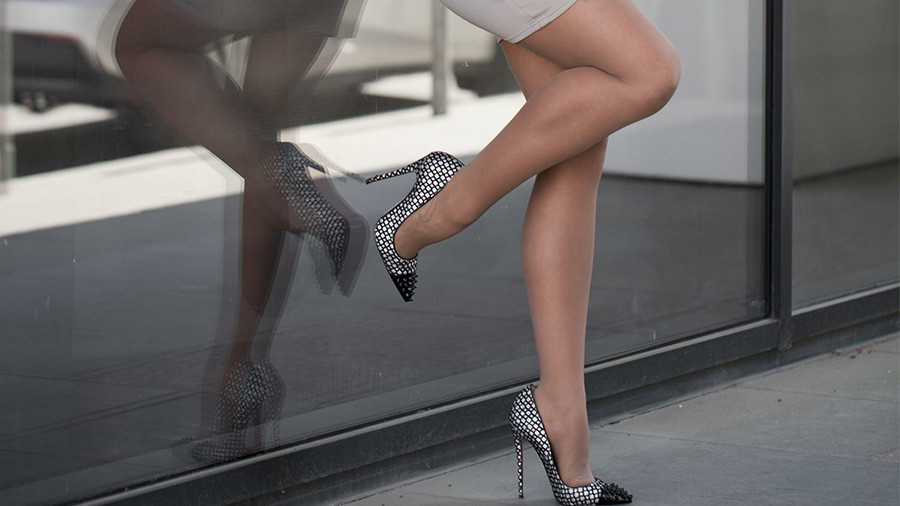 An exchange about "beautiful Russian hookers" between Donald Trump and Vladimir Putin, implied in ex-FBI Director James Comey's memos, never happened, the Kremlin says.
The headline "Putin told Trump Russia has some of the most beautiful hookers in the world," with various modulations and levels of attribution, has been doing the rounds in the Western mainstream media, after AP obtained 15 pages of memos by former FBI chief James Comey. In the papers, Comey describes meetings with US President Donald Trump in early 2017 – including the quote, "we have some of the most beautiful hookers in the world," attributed to Trump, who attributed it to Putin.
Kremlin spokesman Dmitry Peskov was asked about the supposed exchange in a Friday news briefing. "No. If it says so in the book [Comey's recently released memoir about Trump], then at least that part is not true. President Putin could not and did not say that to President Trump," Peskov replied. "Especially considering that before Trump became president, they never spoke."
According to Comey's memos, dated January, February and March 2017, Trump didn't say when exactly Putin supposedly made the lewd comment.
Comey was fired by Trump in May 2017 over his handling of the FBI investigation into Hillary Clinton's use of a private server for classified emails during her time as secretary of state. In recent weeks, he has been the star of liberal media with his book 'A Higher Loyalty: Truth, Lies, and Leadership,' which paints a predictably unpleasant picture of the US president. Comey has called Trump a "mafia boss" who is "morally unfit to lead" and is a "stain" on everyone around him. Trump tweeted back a few insults of his own, calling Comey "slippery," a "slime ball" and "the WORST FBI Director in history."
"Trump," "Russia" and "hookers" are the keywords for the ongoing scandal swirling around the so-called Steele dossier, a collection of unverifiable claims supposedly incriminating Trump in a "collusion" with Russia to win the US election. Some of the more outlandish of those claims include an episode where Trump, while on a business trip to Moscow, allegedly encouraged prostitutes to urinate on a hotel bed once occupied by former President Barack Obama. That now-legendary "pee tape" is the supposed leverage that the Kremlin is using to make Trump dance to its tune.
The dossier was partly paid for by the backers of Trump's arch-nemesis Hillary Clinton and published in full by the pronouncedly anti-Trump media outlet BuzzFeed.