Trump plan to ax oversight on US arms sales will 'lead to disaster' – analysts to RT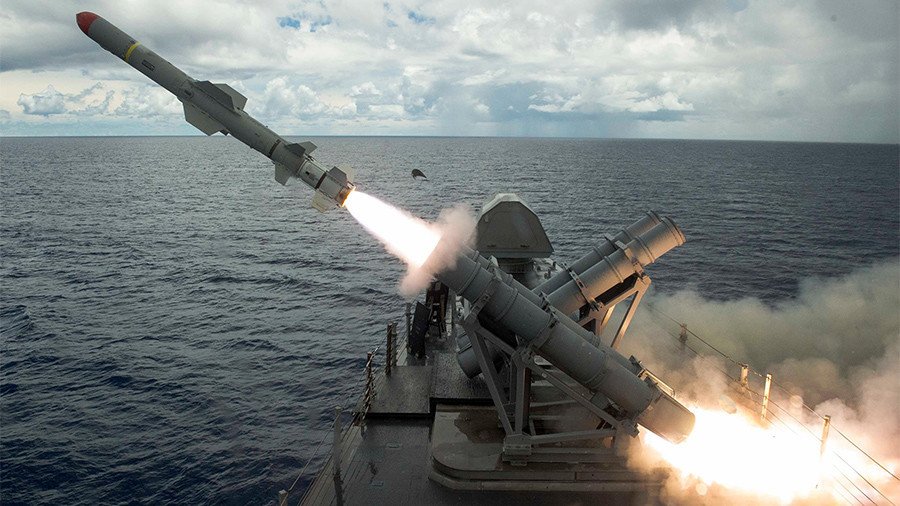 Loosened US policy on arms exports contradicts Washington's alleged commitment to protecting human rights, and makes it easier for rogue groups to acquire weapons and perpetrate conflicts, analysts told RT.
Donald Trump's administration on Thursday unveiled its plans to foster US armed sales to foreign countries. The new changes will allow for American arms supplies to sell weapons to US allies directly, circumventing the State Department, Pentagon, and Congress. Under the new policy, US-made military drones and other equipment are set to gain new global market shares. David Swanson, a journalist and author of the book 'War is a Lie', believes that Trump's decision will lead to more human suffering.
The changes will likely increase the profits of American arms manufacturers and defense firms, but critics of the move say it bypasses critical government oversight on where US weapons end up.
"It is not a dramatic change but it leads to disaster," Swanson told RT. "This is part of a decades trend here."
"The United States for a while now has been number one in providing weapons to the world, to the poor countries, dictatorship, often free weapons and aid and training and using the weapons, as well as selling the weapons," he added.
Before changing the export policy, Trump had already approved some deals that former President Barack Obama had blocked, including a $7 billion sale of precision-guided munitions to Saudi Arabia. The deal went ahead despite protests from human rights groups who claim that American weapons are being used to kill civilians in the Saudi-led invasion of Yemen, which has resulted in a massive humanitarian crisis.
While administration officials insisted that the new bill will take into consideration human rights records of particular countries, Swanson doubts that US firms will jeopardize their profits over such concerns. Washington, he believes, has no issue with sending arms to countries like Saudi Arabia which carry out "blatant violations" against human rights.
"If the United States cared about human rights it would not be dealing with the weapons in the way that it does," Swanson said. He added that US-made weapons have contributed to the "worst humanitarian disasters in recent history."
Loosening restrictions on weapon sales could also lead to scenarios in which American arms fall into the wrong hands, Jennifer Breedon, an attorney specializing in foreign policy and international law, told RT. Pointing to Humvees and other military hardware seized by Islamic State (IS, formerly ISIS) fighters in Iraq, Breedon noted that "any time a government is involved in a weapons sale or a weapons transfer, there's always a chance, a risk, that the weapons end up in the hands of rogue elements."
She added that the proposed policy changes would bypass much-needed government oversight on where US-manufactured weapons end up. "There really is a responsibility on the part of the United States, especially on the part of the Department of Defense, to make sure that we know exactly where these weapons are going," Breedon said.
In March, the Trump administration approved a $1 billion arms deal with Saudi Arabia, amid growing international concern about war crimes and a humanitarian crisis brought about by the Saudi-led military intervention in Yemen. During a visit to Saudi Arabia in May, Trump inked a $350 billion arms deal with the kingdom – the largest in US history.
The weapon sales make "a mockery" of the 2013 Arms Trade Treaty – which seeks to establish ethical standards and legal limits for trading weapons and ammunition – Amnesty International said after Trump announced the latest Saudi arms deal in March.
"There is extensive evidence that irresponsible arms flows to the Saudi Arabia-led coalition have resulted in enormous harm to Yemeni civilians," said Lynn Maalouf, Amnesty International's Director of Research for the Middle East. However, she noted that evidence of serious human rights abuses being committed by Saudi forces in Yemen "has not deterred the USA, the UK and other states, including France, Spain and Italy, from continuing transfers of billions of dollars' worth of such arms."
Like this story? Share it with a friend!
You can share this story on social media: