5 injured after car crashes into Texas house & triggers fiery explosion (VIDEO)
Published time: 19 Apr, 2018 02:07
Edited time: 19 Apr, 2018 08:25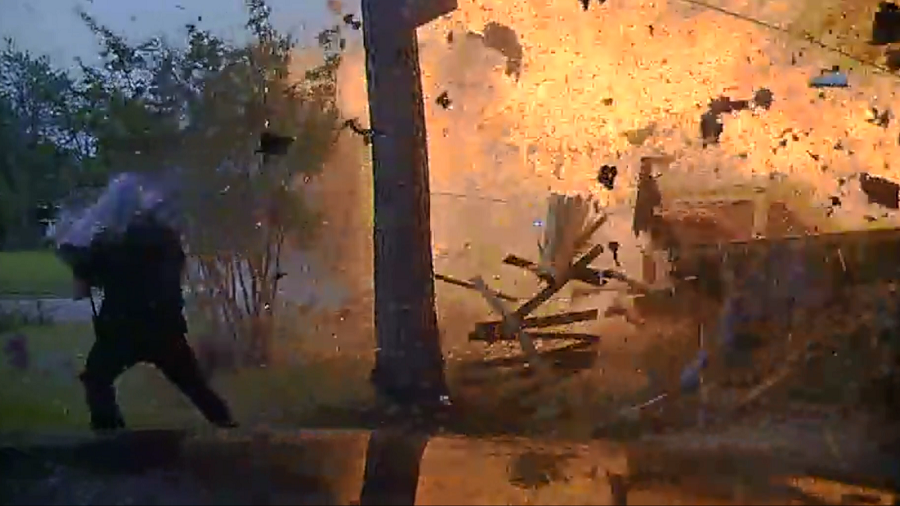 Footage of the shocking moment a Texas home exploded after being hit by a car has been released by local police.
Five people were injured when the car lost control and struck the house in Fort Worth, Texas. A gas line is thought to have been severed in the collision. Dashcam footage from one of the police cruisers shows officers arriving at the scene just seconds before the blast. Debris can then be seen flying through the air, very nearly striking at least one policeman.
Hurst Police Department posted a brief clip from the dashcam along with commendations for the officers who assisted at the scene. "We are incredibly thankful that the victims are stable and [are] expected to recover," the post read.
READ MORE: Austin bomber suspect dead after blowing himself up – police
Three people inside the home were injured, one of them critically, but they are expected to recover, according to WFSB television. The driver was arrested and charged with not having a driver's license.
Like this story? Share it with a friend!