Trump attacks California governor over bid to limit National Guard border policy
Published time: 18 Apr, 2018 14:01
Edited time: 19 Apr, 2018 08:54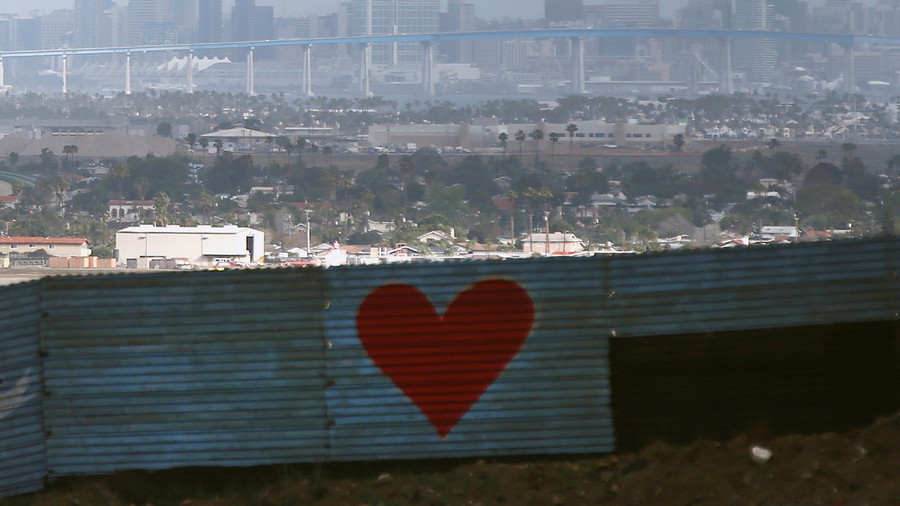 Donald Trump is continuing his war of words with Jerry Brown over the California governor's unwillingness to use the National Guard for immigration enforcement, condemning the sanctuary state as "crime infested."
The president took to Twitter Wednesday to claim that a "revolution" is taking place in the state with many areas wanting to break from California's sanctuary state law which bars officials from cooperating with federal immigration enforcement. In his tweet, Trump labelled the law a "ridiculous, crime infested and breeding concept."
There is a Revolution going on in California. Soooo many Sanctuary areas want OUT of this ridiculous, crime infested & breeding concept. Jerry Brown is trying to back out of the National Guard at the Border, but the people of the State are not happy. Want Security & Safety NOW!

— Donald J. Trump (@realDonaldTrump) April 18, 2018
READ MORE: Arizona joins Texas, sends out National Guard in border crackdown
San Diego County, California's second most populous municipality, voted Tuesday to support the Trump administration and join the US Department of Justice's legal challenge to the law.
Last month Orange County pushed back against the law. While last week, the city council of Los Alamitos, a small city in Orange County, gave final approval to exempt itself from the legislation. Los Alamitos Mayor Troy Edgar claimed at least 13 other municipalities in the state are considering similar measures.
California was declared a sanctuary state in October last year. The legislation prohibits law enforcement officers from enforcing federal immigration laws that target people based on their race or ethnic origin.
Looks like Jerry Brown and California are not looking for safety and security along their very porous Border. He cannot come to terms for the National Guard to patrol and protect the Border. The high crime rate will only get higher. Much wanted Wall in San Diego already started!

— Donald J. Trump (@realDonaldTrump) April 17, 2018
Trump's latest tweet comes on the back of another post Tuesday which accused Brown of failing to provide security along the border. The Democratic governor initially approved 400 National Guard troops for Trump's deployment plan, winning short-lived praise from the president. It was later revealed that a number of conditions were attached to the plan, among them that guardsmen would not be allowed assist with monitoring surveillance cameras, performing maintenance or transporting US border agents.
READ MORE: Troops on Mexican border can't enforce immigration laws – California governor
The Trump administration has asked states deploy as many as 4,000 National Guard troops to assist with a crackdown on illegal crossings.The governors of Texas, New Mexico and Arizona, all Republicans, have all committed to cooperating with the plan.
Think your friends would be interested? Share this story!