Mike Pompeo had secret meeting with Kim Jong-un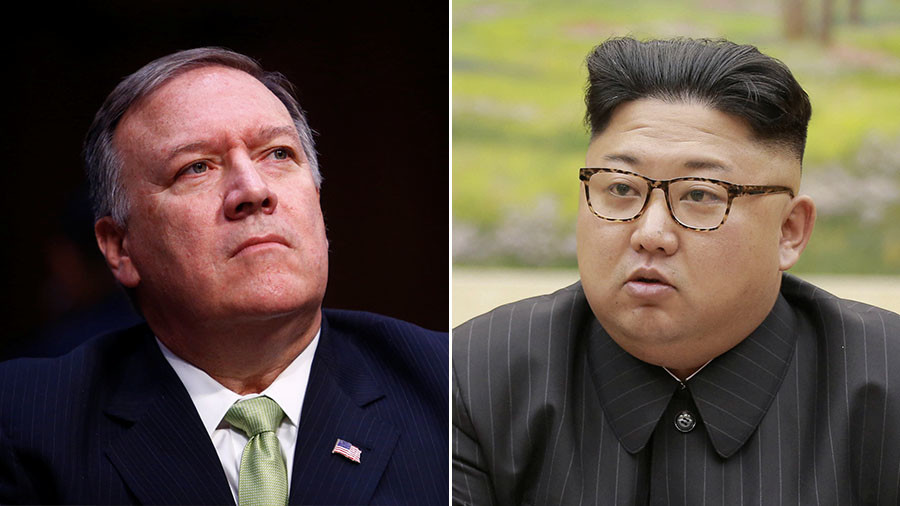 CIA director and secretary of state nominee Mike Pompeo traveled to Pyongyang last week for a secret meeting with North Korean leader Kim Jong-un. President Donald Trump confirmed the meeting Wednesday morning in a tweet.
"Mike Pompeo met with Kim Jong Un in North Korea last week. Meeting went very smoothly and a good relationship was formed. Details of Summit are being worked out now. Denuclearization will be a great thing for World, but also for North Korea!" read the tweet from the US president.
Pompeo's meeting with Kim came at a busy time for the prospective secretary of state. Pompeo faced a grilling from the Senate Foreign Relations Committee last Thursday. After being pressed for five hours on his diplomatic credentials, helping orchestrate a meeting between US and North Korean diplomats would be a major coup for the as yet untested diplomat, who still carries a reputation in Washington as a "war hawk."
News of the meeting comes after Trump hosted Japanese Prime Minister Shinzo Abe in Florida yesterday. During the meeting, the president alluded to direct talks with the North Korean government at "extremely high levels."
The meeting between Pompeo and Kim represents the highest level American contact with the North since 2000, when Jo Myong-rok, a senior military figure, traveled to Washington for a meeting with President Bill Clinton. Secretary of State Madeline Albright visited Pyongyang shortly afterwards.
Trump mentioned that several locations were being considered for upcoming meetings with Kim, but revealed little more, other than that negotiations were proceeding well, and Japan was an important partner in the talks.
"Japan and ourselves are locked and very unified on the subject of North Korea," said Trump. "Depending on various meetings and conversations, we'll be having meetings with Kim Jong Un very soon. Assuming things go well."
There is no definite time set for a Trump-Kim summit yet, but Trump said on Tuesday that it would probably take place "in early June or a little before that."
Kim is due to meet with South Korean President Moon Jae-In next week, for peace talks at the neutral village of Panmunjom on the heavily militarized border between the two countries. In Florida, Trump hinted that he had some role in bringing the two countries to the historic point they are at today.
"They are discussing an end to the war. Subject to a deal, they would certainly have my blessing and they do have my blessing to discuss that," he said. "Without us – and without me, in particular – I guess you would have to say that they wouldn't be discussing anything."
De-nuclearization is expected to be high on the agenda when Trump meets Kim. Washington will be keen to reassure Pyongyang that removing Kim from power is not the objective. During his confirmation hearing last week, Pompeo was coy on North Korea.