White House walks back Nikki Haley statements on new Russia sanctions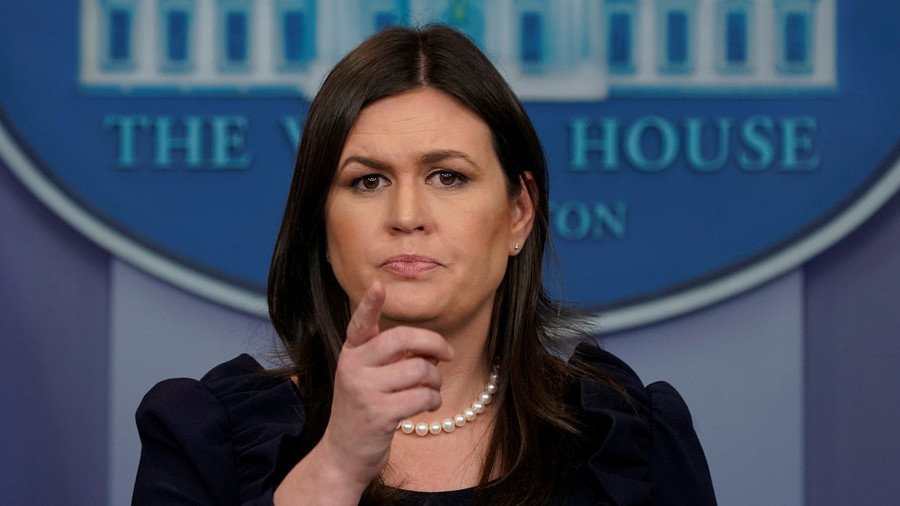 The White House has walked back comments made by US Ambassador to the United Nations Nikki Haley, who said that the US would impose fresh economic sanctions on Russia.
During an interview on Fox News Sunday, Haley said that the US would announce the new sanctions on Monday. Haley said the sanctions would be imposed over Russia's continued support of Syrian President Bashar Assad after an alleged chemical attack in the city of Douma. Specifically, she said, the sanctions would be "aimed at companies dealing with equipment related to Assad's alleged use of chemical weapons."
But White House press secretary Sarah Huckabee Sanders has since clarified Haley's remarks, saying that the Trump administration is "considering" additional sanctions, but has not yet made any decision.
"We are considering additional sanctions on Russia and a decision will be made in the near future," Huckabee Sanders said in a statement.
Responding to Haley's comments, Kremlin spokesperson Dmitry Peskov said that new sanctions on Russia would amount to nothing more than "international asset grabbing."
Sanctions have nothing whatsoever to do with the situation in Syria, he said, adding that they are clearly "attempts to push out Russian companies from the global market."
A Russian foreign ministry official confirmed on Monday that sometime following Haley's comments on Sunday, the White House informed the Russian Embassy in Washington that new sanctions were not being announced.
You can share this story on social media: