Majority of Americans think Facebook should face more regulation – poll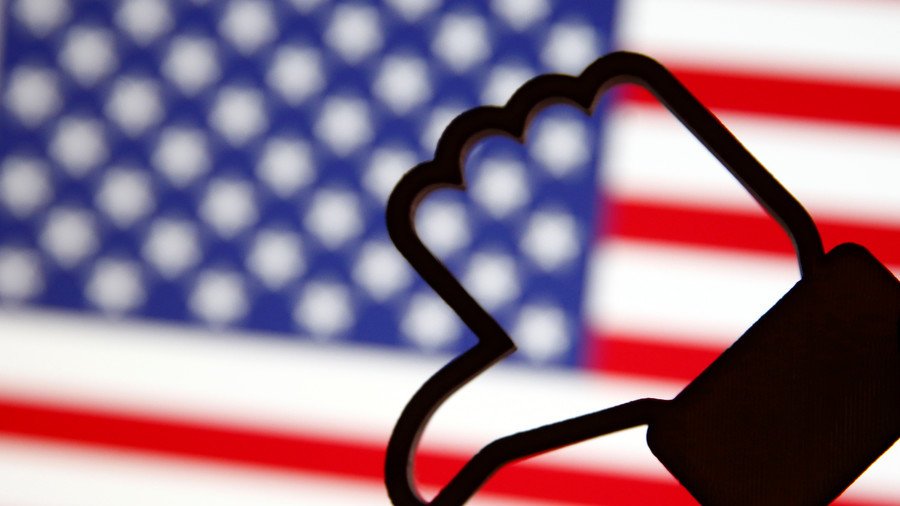 The majority of Americans believe their personal data is currently unsafe with Facebook and that the social media giant should face stronger oversight from government, according to a new poll.
Tougher regulations
Six in 10 Americans think the government should increase regulations on social media and technology companies in general to prevent their private user data from being shared without their consent. The view was shared across the political spectrum by Republicans and Democrats, the CBS News/YouGov poll found.
Nearly 40 percent disagreed, however, saying that more regulations on tech companies would limit growth and innovation.
Not surprised
Despite the fact that the majority want stricter regulations for companies like Facebook, 80 percent of respondents were "not surprised" by recent revelations that other companies were given their data. Forty-six percent of those said they were very concerned about outside firms having access to their data, while 40 percent said they were "somewhat" concerned.
Facebook recently admitted that personal data was gathered from 87 million of its users without their consent by data mining company Cambridge Analytica, a firm which worked with the Trump campaign in 2016.
Only 27 percent of those polled said they had changed their Facebook privacy settings in response to the scandal, however. Thirty-seven percent said they decided to share less personal data in light of recent news.
CBS News poll: Americans say they were not surprised to learn that outside companies were accessing personal data of Facebook users, but they think Facebook's response so far has been unacceptable and believe the company could be doing more https://t.co/mldh9kOvTwpic.twitter.com/xftXIvPLf6

— CBS News (@CBSNews) April 10, 2018
Unacceptable response
Asked whether Facebook's response to the Cambridge Analytica scandal was good enough, more than half said the company's response was "unacceptable" and that it "could do more." Only one in five respondents felt Facebook's response had been adequate.
Facebook CEO Mark Zuckerberg has been called to testify before Congress this week, where he is being asked questions about his company's negligence regarding its handling and protection of user data.
Family, fun and fake news
More than half of the survey respondents said the main reason they use Facebook is to keep in contact with family and friends. Just under half said they also get gossip and "misleading information" on the platform. Four in 10 said they found it annoying when people share too much on Facebook.
I don't really care what Zuckerberg says today, Facebook has been severely restricted in my life. I post columns there now, and that's about it.

— Charles M. Blow (@CharlesMBlow) April 10, 2018
Fewer than one third believe the social media site is a good place to get information about current news and events. More than 80 percent worry that "other people" believe too much of what they read on Facebook, but are confident that they personally are not fooled by fake news or misleading information.
You can share this story on social media: