Trump will skip South America summit to plan Syria response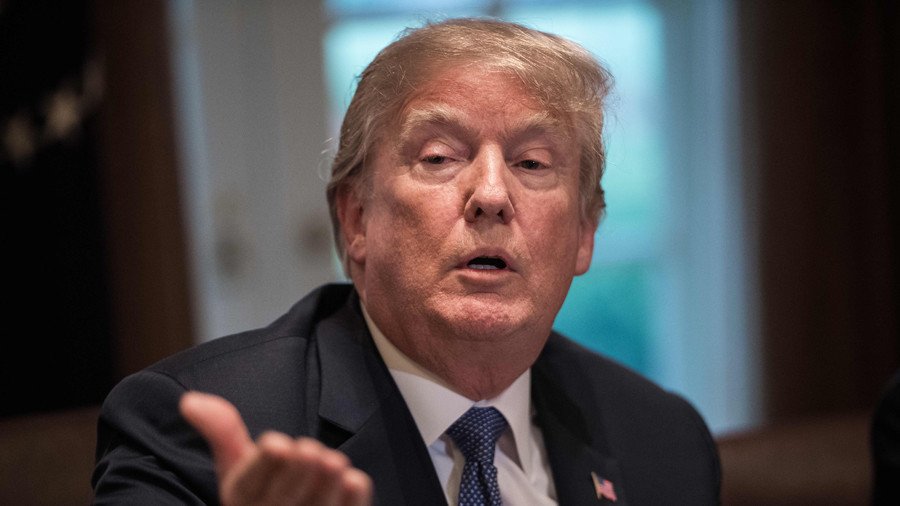 Donald Trump intends to skip a planned summit in South America. The president will instead remain in the US to oversee the American response to an alleged chemical weapons attack in Syria by government forces.
Trump was due to attend the Summit of the Americas in Lima, Peru on Friday and Saturday.He was expected to urge allies to take a hard line on Venezuela, but his unpopularity in the region may have stifled talks.
Vice-President Mike Pence will travel to the summit in Trump's place, White House Press Secretary Sarah Huckabee Sanders said.
Trump said on Monday that a "major decision" on Syria would be made within 24 to 48 hours. "If it's the Russians, if it's Syria, if it's Iran, if it's all of them together, we'll figure it out," he said. "No response is off the table."
The Syrian and Russian governments have denied any involvement in the reported attack. US assessments have also been unable to conclusively link the attack with the Syrian government or its allies.
Syrian leader Bashar Assad said on Tuesday that his government had invited a mission from an international chemical weapons watchdog to Douma to investigate the alleged attack.
Meanwhile, British Prime Minister Theresa May told the BBC that she will speak to Trump later today to discuss possible military action against Syria in the wake of the as-yet unproven attack.
You can share this story on social media: