YouTube illegally collects data on children, say child protection groups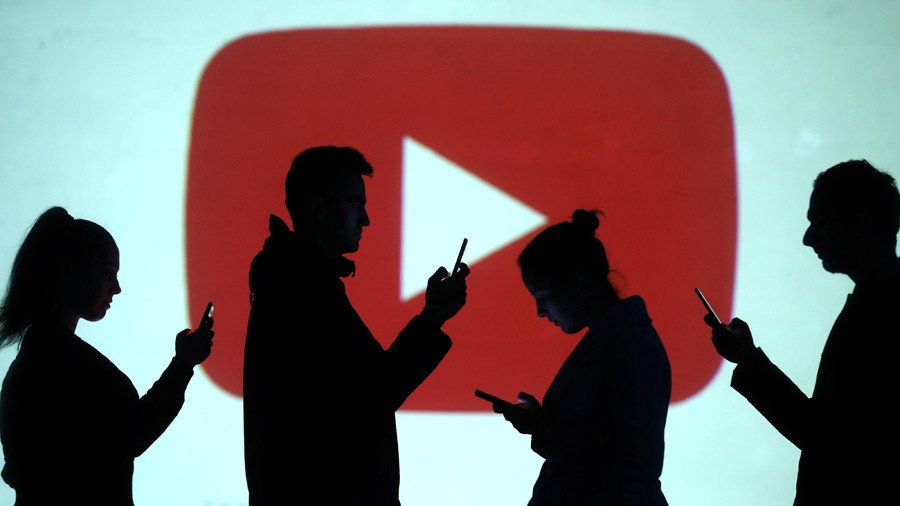 Google violates child protection laws by collecting data from, and advertising to, children under 13, according to a complaint lodged with the Federal Trade Commission (FTC) by a coalition of child protection and privacy groups.
The groups allege that Google, YouTube's parent organization, gathers data from tens of millions of children under 13 in the US alone. Google does this knowingly, and without asking for parental consent first – a violation of the Children's Online Privacy Protection Act (COPPA).
The advocacy groups, which include the Center for Digital Democracy, Campaign for a Commercial-Free Childhood (CCFC), and the Consumer Watchdog, are pressing the FTC to sanction Google for these alleged privacy violations.
"For years, Google has abdicated its responsibility to kids and families by disingenuously claiming YouTube – a site rife with popular cartoons, nursery rhymes, and toy ads – is not for children under 13," said Josh Golin, CCFC director. "Google profits immensely by delivering ads to kids and must comply with COPPA. It's time for the FTC to hold Google accountable for its illegal data collection and advertising practices."
"Just like Facebook, Google has focused its huge resources on generating profits instead of protecting privacy," Jeff Chester of the Center for Digital Democracy added.
YouTube's terms of service state that the website is not intended for children. However, it is used by around 80 percent of children in the US. Despite the launch of a separate, content-filtered "YouTube Kids" app in 2015, a study cited in the groups' complaint found that only 24 percent of children who watch YouTube use the Youtube Kids app.
Some of the most popular channels on YouTube are explicitly directed at children. In the US, the second-most popular channel is Ryan ToysReview, which has more than 20 billion views and 12 million subscribers. "Ryan loves toys. Toys Review for kids by a kid! Join Ryan to see him play with toys and review toys for kids!" This channel alone earned Google almost $5 million in advertising revenue last year, and it is just one of many.
Children-focused channels ChuChuTV Nursery Rhymes & Kids Songs and LittleBabyBum have over 25 billion views and over 25 million subscribers between them.
"The kids' online advertising market is set to grow to $1.2 billion by 2019. YouTube accounts for over 30 percent of kids' online time, creating a major opportunity for advertisers in the sector," according to a 2017 report cited in the filing. Google's advertising service, Adwords, allows advertisers to take advantage of this lucrative demographic by using keywords like "kid," "child," or "toy."
Under Google's privacy policy, which also applies to YouTube, users consent to sharing some personal data, including their phone number, device ID, and location. However, YouTube does not have a separate "prominent and clearly labeled" children's privacy policy, which is a requirement under COPPA. And, while YouTube asks a user to verify their age before making an account, having an account is not necessary to watch videos on the site.
The filing recommends that the "FTC should enjoin Google from committing further violations of COPPA, impose effective means for monitoring compliance, and assess substantial civil penalties." COPPA violators can be fined $41,484 per violation, a bill that would cost Google into the tens of billions were the complaint to be upheld.
You can share this story on social media: