Facebook sent a doctor to ask hospitals to share patient data – report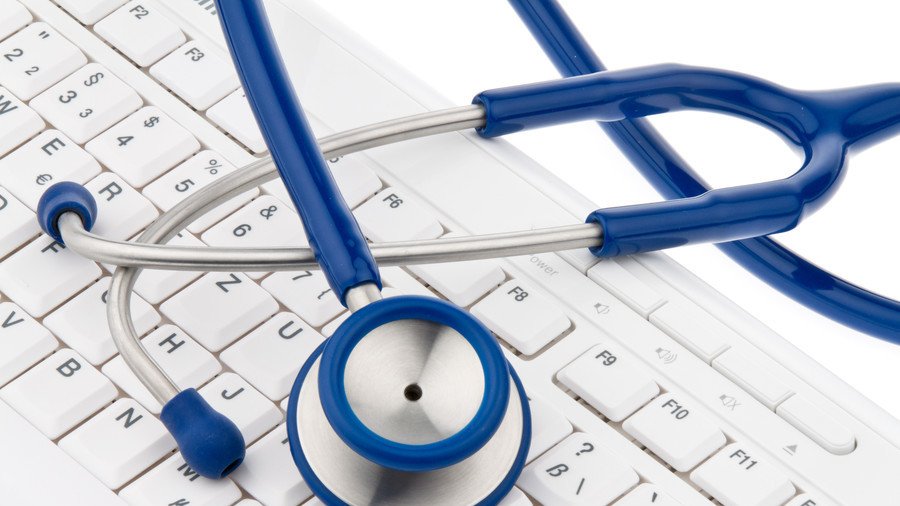 Facebook sent a doctor to top US hospitals in an effort to convince them to share patient data, including illness and prescription information, for a since-abandoned project, CNBC reported Wednesday.
Facebook's project reportedly sought to collect anonymized personal details, which could be then matched up with user data from the social network. The stated goal was to help hospitals figure out which patients might need special care or treatment.
The project never actually got to a phase where it could start gathering data. It was shut down last month after the Cambridge Analytica scandal. It was overseen by Facebook's Building 8, a research division within the company modelled after the US Defense Department's DARPA advanced engineering agency.
The secretive team at Building 8 is busy working on futuristic projects ranging from augmented and virtual reality hardware, to flying robots and brain scanning technology. The comparison to DARPA is not just a passing similarity either: Facebook hired former DARPA executive Regina Dugan to head up the division in 2016, although she left the post 18 months later.
In a statement to CNBC, Facebook said the patient data harvesting operation was put on hold so the company could focus on other things, like "doing a better job of protecting users' data."
After revealing this week that Facebook scans users' private Messenger conversations, CEO Mark Zuckerberg went on to say that most users who had a certain search function enabled have more than likely had their data scraped by a third party.
Users who allow their profiles to be searched by phone number or email address were vulnerable to this third-party scraping. Most of Facebook's 2.2 billion users would not have changed this option, which is enabled by default.
"Given the scale and sophistication of the activity we've seen, we believe most people on Facebook could have had their public profile scraped in this way," read a blog post from Facebook CTO Mike Schroepfer this week.
"It is reasonable to expect... someone has accessed your information in this way," Zuckerberg noted in a call with reporters after the post. "I would assume, if you had that setting turned on, that someone at some point has access to your public information in some way."
Eighty-seven million Facebook users have had their data shared with Cambridge Analytica, too, in a scandal that has cost the social media giant $100 billion in market value and led to Zuckerberg being hauled before a congressional panel next week to testify.
Meanwhile, Building 8 continues to work and expand. At time of writing, there were 53 open job positions at the division.
You can share this story on social media: