F-16 jet crashes at base outside Las Vegas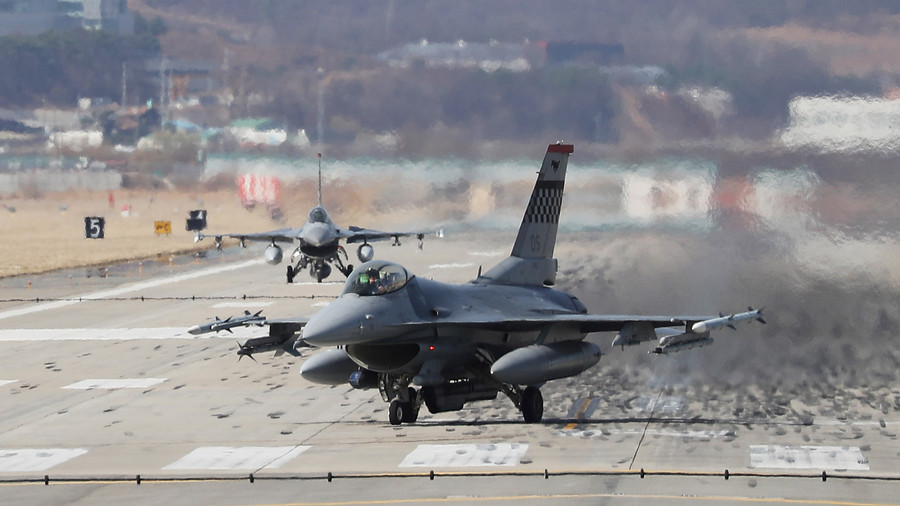 A US Air Force F-16 jet has crashed at the Nellis Air Force Base outside of Las Vegas, during routine training on the Nevada Test and Training Range, officials said Wednesday. The pilot's condition is unknown.
The incident occurred at 10:30am local time (17:30 GMT) on Wednesday.
Nellis Air Force Base is home to the US Air Force Warfare Center, which claims to be the largest air combat training center in the world.
Last April, a F-16 crashed several miles outside Joint Base Andrews in Maryland. The pilot managed to escape to safety using a parachute.
An Air Force investigation found the crash was caused by an improperly assembled engine.
F-16s jets cost around $22 million each. They were developed and built by General Dynamics. Current production is managed by Lockheed Martin.
This is the third crash of a US military aircraft just this week. On Tuesday, four crew members died when a Marine Corps CH-53E Super Stallion helicopter crashed during a routine training mission in California along the US-Mexico border. A Marine Corps Harrier jet also crashed in Djibouti. Its pilot ejected and has been reported in stable condition.
Like this story? Share it with a friend!
You can share this story on social media: