Zuckerberg to testify before Congress on April 11
Published time: 4 Apr, 2018 12:33
Edited time: 5 Apr, 2018 13:00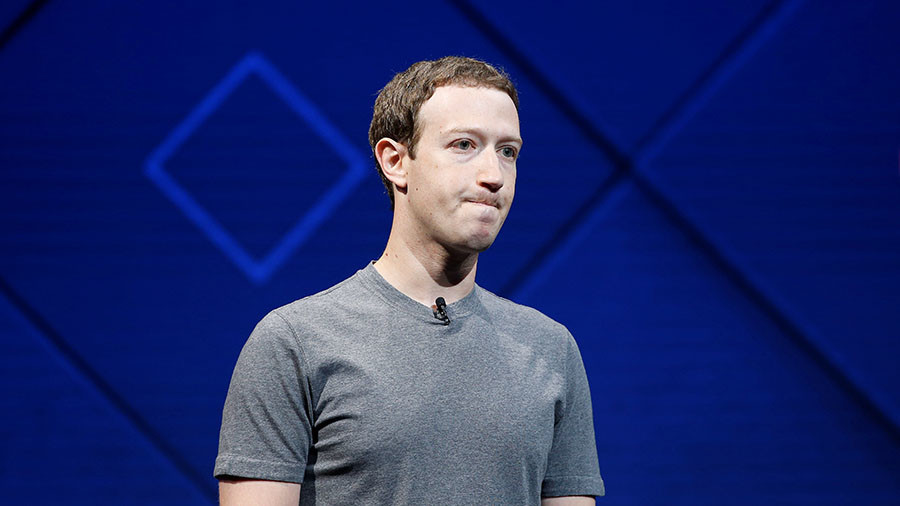 Facebook CEO Mark Zuckerberg will testify before the US House Energy and Commerce Committee next week. It is expected that he will answer questions on data privacy which have arisen in the wake of the Cambridge Analytica scandal.
"This hearing will be an important opportunity to shed light on critical consumer data privacy issues and help all Americans better understand what happens to their personal information online," said Energy and Commerce Chairman Greg Walden (R-OR) and the committee's top Democrat, Frank Pallone (NJ).
With Facebook reeling after the revelation that the social media giant knowingly allowed third parties to access user data, the hearing offers Zuckerberg an opportunity to tell Congress how his company plans to better protect user data in the future.
Since the scandal broke, Facebook's stock has lost more than $100 billion in market value. In a statement on Facebook, and in full-page ads in major newspapers, Zuckerberg apologized for the "breach of trust" and promised to cease data-sharing with third parties.
Zuckerberg did not, however, accept a summons to appear before a British Parliament select committee, opting instead to send senior executives.
Under the terms of the 2011 agreement with the FTC, Facebook was barred from making deceptive privacy claims, and was required to receive users' consent before sharing their data. Allowing Cambridge Analytica to access user data was "a serious breach of the FTC's consent" agreement, said David Vladeck, the FTC head who signed the agreement with Facebook in 2011. "There will be serious consequences from this violation," Vladeck added.
Cambridge Analytica was able to gather data on some 50 million users through 270,000 logins into an app developed by a Cambridge University professor. When users logged into the professor's app, they shared not just their own data, but the data of their friends and contacts.
This data haul "contained enough information, including places of residence, that the company could match users to other records and build psychographic profiles," according to the Times.