Snapchat could share user data - because it worked so well for Facebook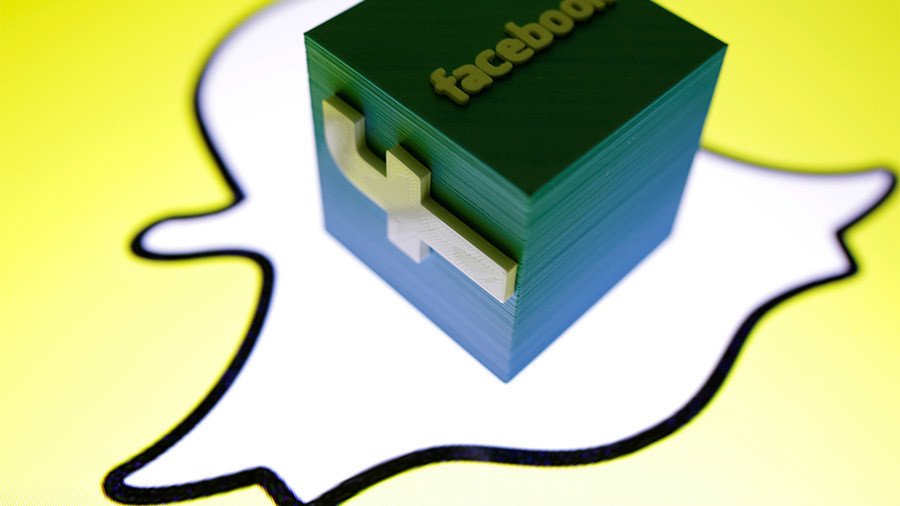 Evolving beyond its original purpose - letting users swap grainy self-destructing pictures - Snapchat looks set to implement the same kind of data-sharing API that caught Facebook out in the recent Cambridge Analytica scandal.
According to Mashable, the latest Snapchat beta contains a section called "Connected Apps" within the Settings page. The section is empty, save for text that reads: "These apps are connected to your Snapchat account. Choose an app to control what it has access to."
Snapchat currently sells user data to advertisers for targeted advertisements. It does not share the content of users' messages or give advertisers access to information that could personally identify a user.
Facebook, however, does.
Using Facebook's third-party API, users can sign in to other web services and apps using their Facebook account, saving them the hassle of remembering and inputting multiple usernames and passwords.
Users implicitly agree to share their data with these parties. However, until 2015, these outside parties could collect data on users' friends or contacts, whether or not they had also signed in to the same app or service.
There is also nothing stopping these parties from selling or providing this trove of data to anyone else. In the recent Cambridge Analytica scandal, the company was able to gather data on some 50 million users through 270,000 logins into an app developed by a Cambridge University professor.
This data haul "contained enough information, including places of residence, that the company could match users to other records and build psychographic profiles," according to the New York Times.
Given the public thrashing Facebook has received for this data-sharing, the timing of Snapchat's move is puzzling. Facebook played fast and loose with user data and wound up losing users and stock value, and being summoned to answer to the British Parliament.
It could be a move by Snap Inc. - Snapchat's owners - to further expand its ecosystem of connected products, which currently includes Bitmoji, Spectacles, Snapchat, and Zenly.
Snapchat and Facebook aren't the only social media giants under fire this week. US Senate Judiciary Chairman Chuck Grassley (R-Iowa) has called Twitter and Google to join Facebook in a hearing on data privacy on April 10, following the revelation that the company makes hundreds of millions of dollars selling users' private messages.
You can share this story on social media: