'Anti-Russian brainwashing in US higher than during Cold War' – ex-envoy Kislyak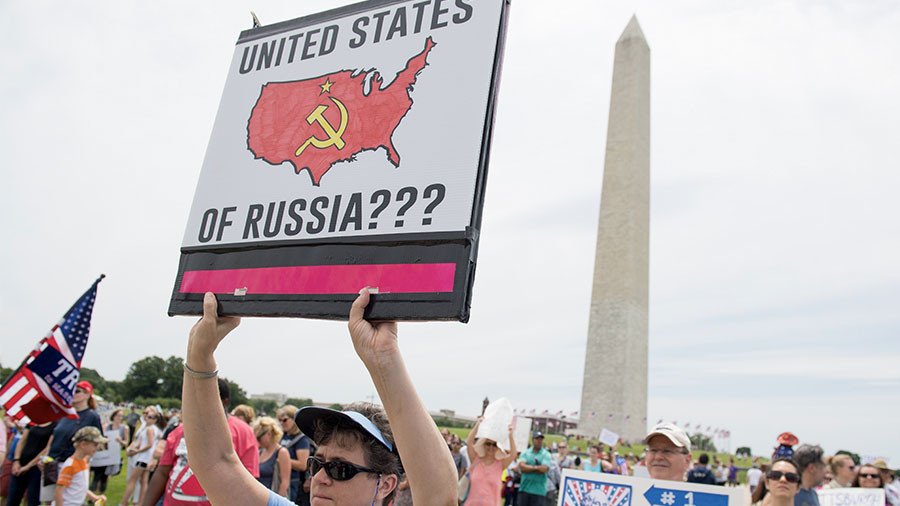 The level of anti-Russian indoctrination in the US has reached its apogee, and the average American does not see or hear anything other than stories about how Russia threatens the US, Russia's former envoy has said.
"I can't recall such intensity of anti-Russian brainwashing in the US, even during the Cold War," Russia's former envoy to the US, Sergey Kislyak, told Kommersant newspaper on Tuesday. "The average American does not see or hear anything other than stories about how Russia is threatening the United States."
However, if people take a look at the real world, things are not as bad as the mainstream media like to make out, he noted.
"I have recently returned from the US, having stayed there for quite a long time. So, I've had a chance to make speeches far from Washington – at local universities and organizations focused on international relations... When you start talking to Americans not by means of slogans, like their television does, but if you try to talk about what Russia is and what it is not, everyone listens with interest. And this is not necessarily due to political correctness. Normal Americans, those who are not bogged down in political squabbles, are for the most part reasonable people. They understand that the relationship between Russia and the United States is so deep it affects both their life and security and, if you like, the future of their own families, their children and grandchildren.
The same, actually, applies to us. In these conditions, public opinion is of course, reacting with anxiety to endless brainwashing, claiming that Russia as a threat. I am upset about it, but I am sure that if we start working together on issues that meet the interests of both Russia and the US – for example, on how to step up our strategic stability – the normal American will accept the argument that it is in their interests to have better relationships with Russia."
According to Kislyak, the overwhelming number of challenges facing the US and Russia should bring the countries closer together. "Together we can do much more than one by one, more so than in situations where one of us will act against the other," he said.
Kislyak had been Russian envoy to Washington for almost a decade when in 2016 he found himself at the center of the FBI's investigation into Russia's alleged interference in the US presidential election. The former ambassador's name made numerous headlines across the Western media, including in reports on the resignation of US National Security Adviser Michael Flynn and the scandal with Attorney General Jeff Sessions. Kislyak concluded his assignment in the US in July of 2017. His last year in service was apparently the hardest, amid the growing anti-Russia hysteria, while the mainstream media made him the subject of what Russian diplomats called a "witch hunt."
You can share this story on social media: