Suspicious packages sent to military facilities, congresswoman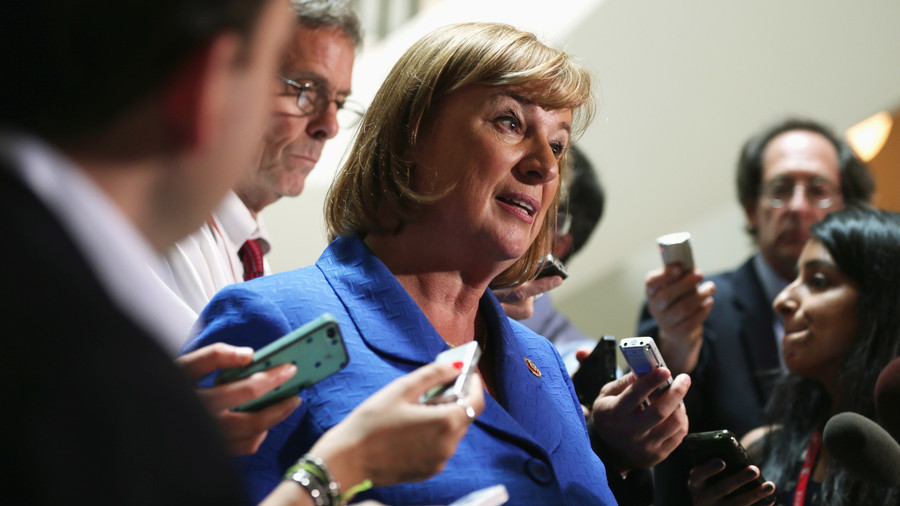 Police are investigating a "suspicious brown substance" found in an envelope sent to the office of a congresswoman in New Hampshire. Separately, the FBI is examining suspicious packages delivered to US military facilities.
The package arrived at the office of Democratic Congresswoman Carol Shea-Porter in Dover on Monday afternoon. Staff alerted the police as soon as they opened it.
READ MORE: Mail bomb explosion: 1 FedEx employee injured by Austin-bound package
"This afternoon, my New Hampshire office received an envelope with an unidentified brown substance inside," Shea-Porter said in a statement. "My office followed House procedure and notified the appropriate law enforcement agencies, and we are waiting for the results of some testing. I am so grateful for the quick response of the Dover Police Department."
Dover police said no one was sickened or injured by the package. "It was immediately apparent to them that they had concerns and they instituted their protocols and called us right away. This was handled very quickly," Dover police Lt. Brant Dolleman said, the Union Leader reports. RT.com has contacted the Dover police for further information.
News of the New Hampshire investigation comes as as the FBI analyzes a number of suspicious packages sent to military installations in Washington DC. "The FBI responded to multiple government facilities today for the reports of suspicious packages. Each package was collected for further analysis by the FBI," FBI spokesman Andrew Ames said.
In one incident, a package sent to the Fort Nair National Defense University caused an evacuation. The Army Ordnance Disposal Unit confirmed the package contained explosive residue and that there was a fuse attached.
Like this story? Share it with a friend!