Rope-a-dope: Senate Republican leader proposes bill to legalize hemp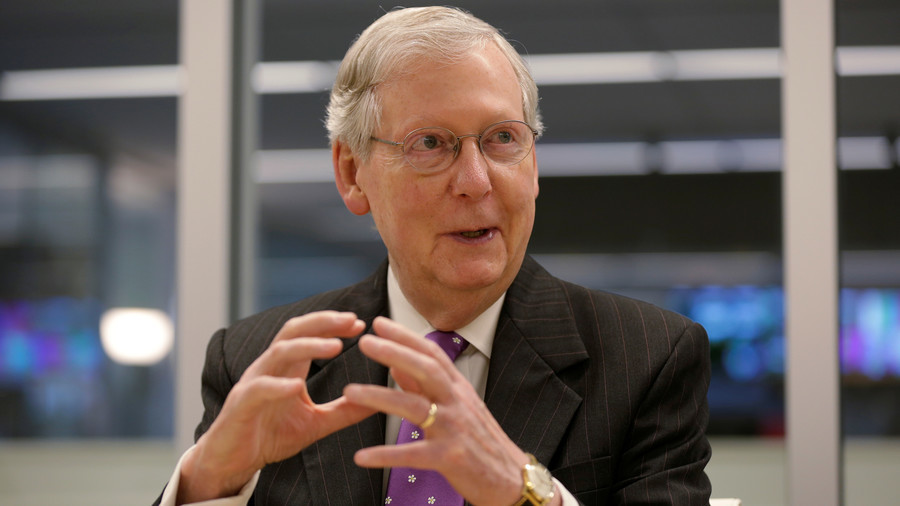 No one tell Attorney General Jeff Sessions, but hemp – the industrial variety of cannabis – may soon be removed from the federal list of controlled substances, courtesy of Senate Majority Leader Mitch McConnell.
McConnell (R-Kentucky) announced a bill on Monday that would legalize the growing of hemp as an agricultural product. The Hemp Farming Act of 2018 would legalize hemp as an agricultural commodity.
"Hemp has played a foundational role in Kentucky's agricultural heritage, and I believe that it can be an important part of our future," McConnell said at a conference in Frankfort, Kentucky, accompanied by the state Commissioner of Agriculture Ryan Quarles.
A non-flowering variant of the cannabis plant, hemp has hundreds of potential commercial uses, including food, fuel, biodegradable plastic, paint and clothing.
"Here in Kentucky, we have built the best Industrial Hemp Research Pilot Program in the country and have established a model for how other states can do the same with buy-in from growers, processors, and law enforcement," Quarles said. "I want to thank Leader McConnell for introducing this legislation which allows us to harness the economic viability of this crop and presents the best opportunity to put hemp on a path to commercialization."
The US government prohibited the cultivation of hemp in 1937, and reaffirmed the decision in the 1971 Controlled Substances Act. The Obama administration carved out an exemption for cultivation for research purposes in 2014, however.
If approved, McConnell's bill would lift the federal restrictions on hemp and allow states to set their own hemp laws. The act would also give hemp researchers the chance to apply for competitive federal grants from the US Department of Agriculture, according to a press release from the senator's office.
A team at the University of Louisville has already been harvesting hemp since 2016, to study its potential as a biofuel.
McConnell plans to bring the bill to the senate with senators Rand Paul (R-Kentucky) and Ron Wyden (D-Oregon) as co-sponsors.