China 'would fight to the end' in trade war with US – Embassy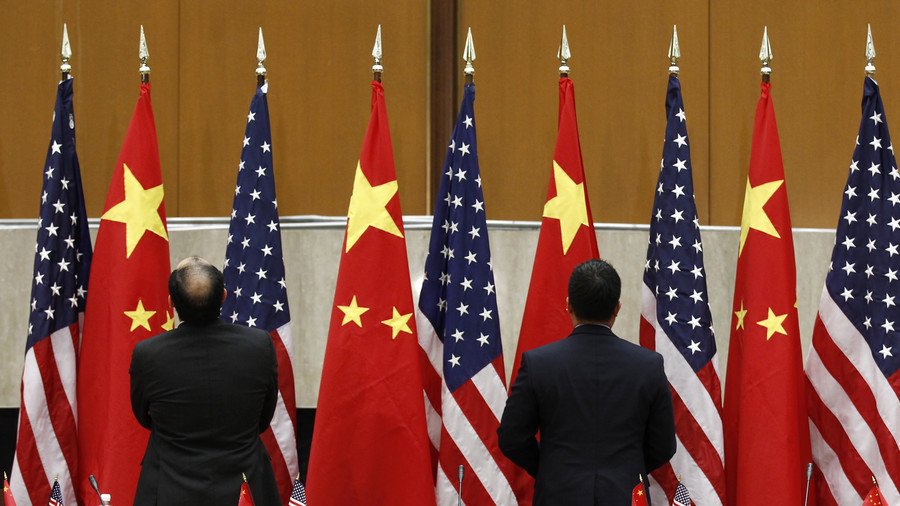 China would "fight to the end" in a trade war with the US, using "all necessary measures," according to an embassy statement. The comments come after US President Donald Trump announced $60 billion in new tariffs against China.
In the statement, China's US Embassy said the country doesn't want a trade war, but "will not recoil from one" should it come to it. It also accused the US of "ignoring rational voices," and of disregarding "the mutually-beneficial nature of China-US trade relations and the consensus reached by the two countries of managing differences constructively through consultations."
"If a trade war were initiated by the US, China would fight to the end to defend its own legitimate interests with all necessary measures," it added. China strongly opposes what it described as a "typical unilateral trade protectionist action" taken by the Trump administration on Thursday. It said the US action will "directly harm the interests of US consumers, companies, and financial markets."
The embassy urged the US to "cease and desist, make conscious decisions and avoid placing China-US trade relations in danger," as it could "end up hurting itself."
The White House said the Section 301 trade action is aimed at reining in intellectual property theft. In targeting over 100 types of Chinese goods, the US plans to offset what it says is the economic damage caused by intellectual property theft by China. However, the move could spark a trade war, impacting both businesses and consumers.
As a candidate, I pledged that if elected I would use every lawful tool to combat unfair trade, protect American workers, and defend our national security. Today, we took another critical step to fulfill that commitment. https://t.co/7NBI0Dibmxpic.twitter.com/nmzqos3BUA

— Donald J. Trump (@realDonaldTrump) March 22, 2018
"I have tremendous respect for President Xi," Trump said, after signing the new measures on Thursday. "We have a great relationship. They're helping us a lot in North Korea and that's China. But we have a trade deficit, depending on the way you calculate, of $504 billion."
"It is the largest deficit of any country in the history of our world. It's out of control," he added. "We're gonna get it taken care of. Frankly it's going to make us a much stronger, much richer nation."
US stocks dropped after Trump's announcement. The Dow Jones industrial average fell 722 points, almost 3 percent, and the Nasdaq fell 2.4 percent. Shares in US exporters, including Boeing, also dropped, on foot of the feared trade war with China.
If you like this story, share it with a friend!
You can share this story on social media: