Facebook 'hypocrites' working against online privacy law – campaigner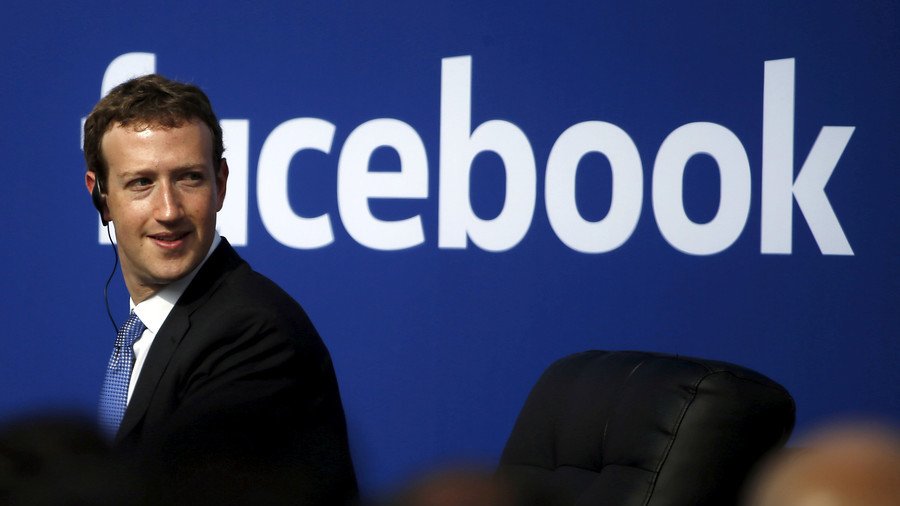 Tech giants including Facebook and Google are pumping millions of dollars into halting new laws in California which would expand online privacy protections. Campaigners hope this week's revelations will force a Facebook climbdown.
As Facebook's share price tumbled this week following the Cambridge Analytica debacle the the chief supporter of the California Consumer Privacy Act of 2018 accused the Silicon Valley behemoth, and its CEO Mark Zuckerberg, of being two faced.
READ MORE: #DeleteFacebook trending as users fume over Cambridge Analytica data harvesting scandal
"Right now, Facebook's money is saying something different than what they are telling the world," Alastair Mactaggart said. In an open letter to Zuckerberg, Mactaggart says he was disappointed to learn Facebook is pouring hundreds of thousands of dollars into efforts to defeat the act.
Last month Facebook joined Google, Comcast, Verizon and AT&T in contributing more than $1 million to a political action committee set up to oppose the measure, the LA Times reports.
The act would require companies to disclose what personal information from Californians tech companies could collect, buy or share. It would allow consumers to "opt out" from those practices and would prevent businesses from charging a higher price to those who make that choice.
It would also give civilians power to file civil lawsuits after a data breach or for selling their personal information.
"Something's not adding up here," Mactaggart wrote. "You have claimed the Cambridge Analytica data breach was not a breach, and that you do not sell users' personal information—but either it was a breach, or a sale. If not a breach, we are forced to conclude that Facebook sold Cambridge Analytica access to over 50 million users' personal information, most of whom NEVER consented to having their personal information shared."
The privacy campaigner said Facebook needs to be honest with its users and shareholders about what information was collected, sold or breached in the Cambridge Analytica case. He also called on it to come clean about its opposition to the California Consumer Privacy Act.
Like this story? Share it with a friend!
You can share this story on social media: